Maya Rodale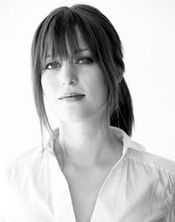 Blogging at Fresh Fiction
Maya Rodale | Exclusive Excerpt: SOME LIKE IT SCANDALOUS
June 12, 2019
They were alone. They were away from prying eyes and the cutting comments about her, which she'd had enough of for one evening, thank Read More...
5 things I discovered while writing Keeping Up With the Cavendishes
November 29, 2017
Writing any book—let alone a series—is always adventure. Even for a die-hard plotter like myself, there are twists, turns and surprises in Read More...
Maya Rodale | When you break the rules
December 31, 2013
The perks of romancing a bad boy billionaire: Meeting under sexy circumstances The first step to a romance with a bad boy billionaire Read More...
Maya Rodale | Wallflower Moments Blog Tour #3
October 24, 2013
That Wallflower Moment...when the hot guy doesn't see you Why do the hot guys fall for the mean girls (like Lady Read More...
Maya Rodale began reading romance novels in college at her mother's insistence. She is now the author of numerous "dazzlingly sexy and witty" historical romance novels. A champion of the romance genre and it's readers, she is also the author of the non–fiction book Dangerous Books For Girls: The Bad Reputation Of Romance Novels, Explained and a co–founder of Lady Jane's Salon, a national reading series devoted to romantic fiction. Maya lives in New York City with her darling dog and a rogue of her own.
Log In to see more information about Maya Rodale
Log in or register now!
Series
Writing Girl | Bad Boy Billionaire | Wallflower Wedding | Wallflower Trilogy | Keeping Up With the Cavendishes | Gilded Age Girls Club
Books:
An Heiress to Remember, April 2020
Gilded Age Girls Club
Mass Market Paperback
Some Like It Scandalous, June 2019
Gilded Age Girls Club
Mass Market Paperback
Duchess by Design, November 2018
Gilded Age Girls Club
Mass Market Paperback
It's Hard Out Here for a Duke, December 2017
Keeping Up with the Cavendishes
Mass Market Paperback
Lady Claire Is All That, January 2017
Keeping Up with the Cavendishes #3
Paperback
Chasing Lady Amelia, July 2016
Keeping Up With the Cavendishes #2
Paperback
Lady Bridget's Diary, March 2016
Keeping Up With the Cavendishes #1
Paperback
At the Billionaire's Wedding, November 2014
e-Book
What a Wallflower Wants, October 2014
Wallflower #3
Paperback
The Bad Boy Billionaire: What a Girl Wants, May 2014
Wallflower Trilogy
e-Book
Wallflower Gone Wild, April 2014
Wallflower Trilogy
Paperback
The Bad Boy Billionaire's Girl Gone Wild, February 2014
The Bad Boy Billionaire #2
e-Book
The Bad Boy Billionaire's Wicked Arrangement, January 2014
Bad Boy Billionaire #1
e-Book
The Wicked Wallflower, November 2013
Mass Market Paperback
At The Duke's Wedding, June 2013
e-Book
Seducing Mr. Knightly, November 2012
Paperback
Three Schemes and a Scandal, September 2012
e-Book
The Tattooed Duke, March 2012
Writing Girls Romance #3
Paperback
A Tale Of Two Lovers, May 2011
Writing Girls Romance #2
Paperback
A Groom of One's Own, July 2010
The Writing Girl #1
Mass Market Paperback
The Rogue and the Rival, November 2008
Paperback
The Heir and the Spare, August 2007
Paperback