Barbara White Daille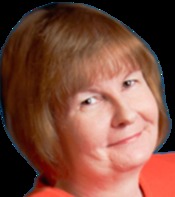 Blogging at Fresh Fiction
Barbara White Daille | Bad Luck…or the Best Luck of All?
November 18, 2016
I'm currently celebrating the book birthday of SNOWBOUND WITH MR. WRONG, a story in Read More...
Barbara White Daille | My Top Four F's of Romance
July 29, 2015
Hi, readers! I'm celebrating the debut of A RANCHER OF HER OWN Read More...
Barbara White Daille | The Beta Boy Next Door
April 26, 2013
Have you ever been in love with a beta hero?  He's the boy in kindergarten who shared half his peanut butter and jelly sandwich Read More...
Barbara White Daille | Is there anything better than reading a book?
June 20, 2012
Well...all right, maybe a few things.  ;)  But isn't reading one of the best activities in the world?  Growing up, I often saw my Read More...
Barbara White Daille | Ever wish you could rewrite your history?
March 1, 2012
Hi, and a big thanks to the folks here at Fresh Fiction for inviting me to blog with them. Today I'd like to talk Read More...
Barbara White Daille is an award-winning author whose short contemporary romances have received Top Picks and glowing reviews from both print and online publications. Her writing has been compared to that of authors such as Deborah Smith and Catherine Anderson, among others. Her books focus on small-town settings, where the heroes and heroines' lives are filled with family and friends, lots of nosy neighbors, and often a matchmaker—or three.
Barbara has been a writer since before she could spell all the words needed to tell her stories. She "self-published" her first short story in fourth grade and wrote her first novel (a mystery with a romance included!) in eighth grade.
Writing is Barbara's passion, and reading is her favorite pastime. She hopes her stories bring readers just as much pleasure and that her books find homes on those readers' keeper shelves.
She and her husband live in the hot and sunny Southwest, where they don't mind the lizards in the front yard but could do without the scorpions in the bathroom.
Series
Flagman's Folly | Hitching Post Hotel
Books:
The Cowboy's Triple Surprise, March 2017
Hitching Post Hotel
Paperback
Snowbound with Mr. Wrong, November 2016
e-Book
The Lawman's Christmas Proposal, December 2015
Hitching Post Hotel #3
Paperback
A Rancher of Her Own, July 2015
Hitching Post Hotel #2
Paperback
The Cowboy's Little Surprise, April 2015
Hitching Post Hotel #1
Mass Market Paperback
The Texan's Little Secret, August 2014
Texas Rodeo Barons #3
Paperback
Rancher at Risk, January 2014
Paperback
Honorable Rancher, August 2012
Flagman's Folly #3
Paperback
The Rodeo Man's Daughter, February 2012
Flagman's Folly #2
Paperback
A Rancher's Pride, May 2011
Men of the West
Paperback
Family Matters, October 2010
Paperback
Best Of Cowboys Bundle, December 2007
e-Book
Court Me, Cowboy, November 2006
Paperback
The Sheriff's Son, September 2006
Paperback