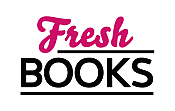 No fooling, it's April books!
Linda Goodnight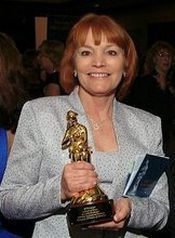 Blogging at Fresh Fiction
Linda Goodnight | Cinderella at the Book Expo
June 3, 2009
I just returned from New York City and my very first trip to the Book Expo of America (BEA Read More...
Winner of the RITA Award for excellence in inspirational fiction, Linda Goodnight has also won the Booksellers' Best, ACFW Book of the Year, and a Reviewers' Choice Award from Romantic Times Magazine. Linda has appeared on the Christian bestseller list and her romance novels have been translated into more than a dozen languages. Active in orphan ministry, this former nurse and teacher enjoys writing fiction that carries a message of hope and light in a sometimes dark world. She and husband Gene live in Oklahoma.
Series
International Grooms
Books:
The Innkeeper's Sister, August 2017
Trade Size
Lone Star Bachelor (The Buchanons, June 2017
Mass Market Paperback
The Rain Sparrow, March 2016
Honey Ridge
Paperback
The Memory House, February 2016
Honey Ridge
Mass Market Paperback (reprint)
The Memory House, April 2015
Paperback
Sugarplum Homecoming, December 2013
Whisper Falls
Paperback
Rancher's Refuge, December 2012
Paperback
A Snowglobe Christmas, November 2012
Paperback
The Christmas Child, September 2011
Paperback
The Wedding Garden, May 2010
Paperback
Her Prince's Secret Son, February 2010
International Grooms
Mass Market Paperback
Finding Her Way Home, January 2010
Mass Market Paperback
Cowboy Daddy, Jingle-Bell Baby (Harlequin Romance), November 2009
Mass Market Paperback
The Baby Bond, May 2009
Mass Market Paperback
Mothers And Daughters, April 2009
Mass Market Paperback
Home To Crossroads Ranch, March 2009
#485
Mass Market Paperback
The Snow-Kissed Bride, January 2009
Mass Market Paperback
The Millionaire's Nanny Arrangement, October 2008
Baby on Board
Mass Market Paperback
A Bride By Christmas, September 2008
Paperback
A Time To Heal, September 2008
Mass Market Paperback
Winning The Single Mom's Heart, July 2008
The Wedding Planners
Mass Market Paperback
Missionary Daddy, August 2007
A Tiny Blessings Tale
Paperback
The Heart of Grace, June 2007
Paperback
A Touch of Grace, March 2007
Miniseries: The Brothers' Bond
Paperback
A Season for Grace, December 2006
Paperback
Married Under the Mistletoe, November 2006
Miniseries: The Brides of Bella Lucia
Paperback
A Very Special Delivery, May 2006
Paperback
Prince Incognito, April 2006
Paperback
Sometimes When We Kiss, January 2006
Silhouette Romance 1800
Paperback
The Least Likely Groom, December 2004
Mass Market Paperback
Rich Man, Poor Bride, November 2004
In A Fairy Tale World...
Mass Market Paperback
Cowboy Christmas, September 2004
Paperback
Saved By The Baby, February 2004
Mass Market Paperback
Her Pregnant Agenda, October 2003
Marrying The Boss's Daughter
Mass Market Paperback
Married In A Month, August 2003
Mass Market Paperback
For Her Child..., January 2002
Paperback
Love Afloat, May 2001
Paperback
Lessons Of The Heart, July 2000
Paperback