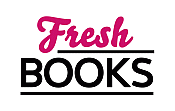 Cuddle up with a great read in November
Reviews
Calamity Jayne Heads West
by Kathleen Bacus
"Outrageously hilarious romantic mystery with a heroine who's a calamity waiting to happen."
Posted September 16, 2007

Tressa "Calamity" Jayne Turner is well-known around her hometown of Grandville, Iowa, because wherever she goes, a calamity seems to follow. When her granny gets engaged to Tressa's sometimes-boyfriend Rick's grandpa, the whole clan heads west for the Arizona wedding. Out in the desert near the Read more...



Mommy Tracked
by Whitney Gaskell
"These mothers need some support!"
Posted August 15, 2007

A generation ago, Mothers Coming Together may have been called Girl's Night Out, but the local Orange Cove, Florida, chapter of the organization allows mommies an excuse to have some grown up conversation and talk honestly with other women. Bonded by their common experiences, Chloe, Anna, Juliet and Grace Read more...



How to Teach Filthy Rich Girls
by Zoey Dean
"Can an outsider really change the lives of the rich and famous?"
Posted August 8, 2007

In the tradition of THE DEVIL WEARS PRADA, recent college graduate Megan Smith heads to New York City to work for a literary magazine and ends up somewhere less ideal. Despite her editor's warning, Megan tries to add more serious journalism articles to the gossip magazine where she's Read more...



American Diva
by Julia London
"Ah, fame and fortune is not all it's cracked up to be."
Posted July 20, 2007

Audrey LaRue achieved pop stardom rather quickly with the help of her attentive but career-minded manager/boyfriend, Lucas Bonner. She's annoyed that he commits her to perform a private concert at a wealthy middle-aged man's birthday party on a tropical island. Jack Price, part-owner of Read more...



Frenemies
by Megan Crane
"When your friend becomes your enemy -- what's a girl to do?"
Posted June 15, 2007

Augusta Curtis (just Gus to her friends) is spending the last few months leading up to her 30th birthday getting her triple-crown of priorities in order -- having a career, great friends and a serious boyfriend. Her job at a small museum library is secure, she's still close to Read more...



The Naked Truth
by Donna Kauffman, Beverly Brandt, Erin McCarthy, Alesia Holliday
"Unique situations in these fun and sexy novellas."
Posted May 29, 2007

Four flirty stories focus on the attraction between characters who are already coworkers, acquaintances or former lovers. Unique situations help each couple find happiness as intimacies are shared and truths revealed! In THE WINNING TRUTH by Erin McCarthy, four people compete to win an SUV by Read more...



The Buenos Aires Broken Hearts Club
by Jessica Morrison
"Can a girl who's always lived life by a set plan discover how much fun spontaneity can be?"
Posted May 16, 2007

In one single terrible day, predictable and organized Cassie Moore is let go from her job producing content for a website and comes home to find her fiancé in bed with his lover in their shared apartment. Cassie is a woman with a plan, or "The Plan" as her best Read more...



Damsel Under Stress
by Shanna Swendson
"Amusing addition to this fantasy chick-lit series."
Posted April 7, 2007

Trouble seems to find Katie Chandler, especially since she started working for a magic company in New York City. At the Halloween party, Katie helped her boss, Merlin, foil the plans of an evil magician. She was thrilled to realize that her cute coworker, Owen, a powerful wizard in the Read more...



Right Before Your Eyes
by Ellen Shanman
"Witty and charming coming-of-age novel."
Posted April 6, 2007

Struggling playwright Liza Weiler thought that after 10 years of trying, she'd find her place in New York City. She loses her temp job at a convent after she tells off Sister Lorraine. Her perpetual graduate student roommate Jeremy needs her share of the rent, and while she knows Read more...



Calamity Jayne Goes to College
by Kathleen Bacus
"Outlandish chick-lit blended with comical sleuthing makes this mystery a winner."
Posted March 15, 2007

After an adventuresome summer involving a dead body in her trunk at the Iowa State Fair, Tressa Jayne Turner is heading back to school in nearby Des Moines. She has a love/hate relationship with her carpooling buddies -- she loves her cousin Frankie, but hates his girlfriend Dixie. Since she Read more...



Hopeless Romantic's Handbook
by Gemma Townley
"Humorous British chick-lit gives hope to romantic readers everywhere."
Posted March 15, 2007

Kate Hetherington is approaching 30 and so desperate to find someone special that she's already tried every approach to meeting men in London, including speed dating. Her married friends tell Kate she's a hopeless romantic and warn her that she'll never find someone who meets her standards Read more...



Cover Girl Confidential
by Beverly Bartlett
"Insightful and fun take on modern coming-to-America story."
Posted March 15, 2007

From her prison cell, where she's awaiting deportation to a home country she's never seen, Addison writes out her version of the events that have led to her incarceration. To start at the beginning, her parents met, married and began their family while living at a refugee camp Read more...



Matchbreaker
by Chris Manby
"Daddy's girl is out to foil another of his gold-digging fiancées."
Posted February 12, 2007

Fresh out of college, Lindsay is back home in London, trying to avoid applying for jobs and happily taking care of her father while living large with his hefty bank accounts. She's selfish, self-centered and just a little bit mean. She loves her father dearly, and she thinks Read more...



Then We Came to the End
by Joshua Ferris
"An insightful and expertly told story of the complex relationships in a corporate office."
Posted February 12, 2007

Advertising creatives creating creative copy. That pretty much summarizes the work of the copywriters and graphic designers at a Chicago company with offices on the 59, 60 and 61st floors of a building overlooking Lake Michigan. As the company fails to attract new business, employees are slowly laid off to Read more...



Fit to Be Tied
by Karen Kendall
"Shouldn't happily ever after last until after the wedding reception?"
Posted February 12, 2007

The perfectly romantic marriage of Jennifer Canby and Tom Brookhaven started out okay. They got engaged at a restaurant - the ring was concealed in the champagne glass -- and then they drove home to tell Jen's parents, who chose that moment to announce they're getting divorced. The wedding would Read more...



The Spinster Sisters
by Stacey Ballis
"Balancing work and love has never been this tricky or this sexy!"
Posted February 12, 2007

What if you make being single your life's work? And what if you are wildly successful at it? Then in between broadcasting your weekly satellite radio talk show, writing your latest advice book and launching "Spinster Sisters" licensed merchandise in major retail outlets, you find yourself thinking about one Read more...



Method Man
by Naomi Neale
"Fast-paced and hilarious chick-lit romance - perfect for Valentine's Day."
Posted January 15, 2007

On the day her divorce is finalized, Becca Egan hits the bars to meet her girlfriends. She wants to forget about the time she wasted in her failed marriage as quickly as possible. Unfortunately, Becca is completely clueless about the bar scene and sits on her barstool hoping the right Read more...



Real Women Eat Beef
by Tracy McArdle
"Absorbing chick-lit novel dealing with women in the workplace, friendships and romances."
Posted December 11, 2006

Jill Campbell returned to Boston after leaving her job, her apartment and her husband in New York City. She's hoping to make a fresh start, since all of the dirty laundry surrounding her husband's affair with a younger woman at their agency was aired in the advertising industry Read more...



Lucy Blue, Where Are You?
by Louise Harwood
"Delightfully witty banter makes for a fast, flirty and fun British romance."
Posted December 11, 2006

Lucy Blue lost herself in her relationship with an overbearing boyfriend. Although Teddy was just a summer romance, she postpones breaking up with him until the Christmas holidays and he doesn't take the news well. Lucy tries to escape for awhile, but the New Year's party she crashes Read more...



Getting Warmer
by Carol Snow
"Telling fibs has never been so fun!"
Posted December 11, 2006

Since moving in with her parents in Arizona last year and taking a job teaching high school English, Natalie has gone to great lengths to make her life more interesting. When she and her friend Jill hit the happy hour singles scene after work, it's like they become different Read more...



Lissa Staley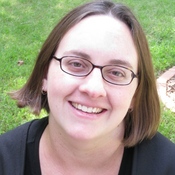 I am an avid reader and a librarian at the Topeka and Shawnee County Public Library. I lead a monthly book discussion group at the library called "Literature with Lunch." I encourage Topeka writers with National Novel Writing Month each November (www.nanowrimo.org). I enjoy knitting and crochet, and relaxing with a good audiobook. My newest adventure is being a mom (www.kivrinanne.com).
Features & Posts
No posts found.
No comments posted.