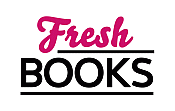 Hot Hot reads in August
"Amusing addition to this fantasy chick-lit series."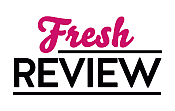 Reviewed by Lissa Staley
Posted April 7, 2007

Trouble seems to find Katie Chandler, especially since she started working for a magic company in New York City. At the Halloween party, Katie helped her boss, Merlin, foil the plans of an evil magician. She was thrilled to realize that her cute coworker, Owen, a powerful wizard in the Research and Development department, likes her just as much as she likes him. Unfortunately, their relationship gets off to a slow start, as every one of their dates is interrupted by bizarre work-related emergencies. Magical fire, underground dragons and freezing water mean that Owen is focused more on which enemies are attacking them than on wooing Katie romantically, much to her disappointment. Owen is definitely a powerful orphaned wizard, all grown up and living in the big city, while Katie is the exact opposite -- she's immune to magical spells completely.
Katie should be swept off her feet by now, especially since the fabulously frumpy Ethelinda, who identifies herself as a fairy godmother, keeps appearing with well-meant advice and assistance. Does Katie's lack of spark with Owen mean that they aren't destined to be together? Will they ever have a date that doesn't end in Owen rescuing her from disaster? Katie is bewildered, overworked and secretive -- she's a DAMSEL UNDER STRESS!
After ENCHANTED, INC. and ONCE UPON STILLETTOS, Shanna Swendson has returned with a third delightful book in this light romantic fantasy series. While this is a satisfying installment in the continuing story, readers will eagerly await Katie Chandler's next adventures. Swendson packs in astute and amusing pop culture observations, from designer shoes to movies, and of course, she couldn't resist a Harry Potter reference or two. Fans of both chick-lit and Harry Potter should not miss out on this series set in magical modern-day Manhattan.
SUMMARY
To-do: Stop the bad guys. Rescue the wizard. Find the perfect outfit for New Year's Eve.
At last, Owen Palmer, the dreamboat wizard at Magic, Spells, and Illusions, Inc., has conjured up the courage to get Katie Chandler under the mistletoe at the office holiday party. But just when it looks like Katie has found her prince, in pops her inept fairy godmother, Ethelinda, to throw a wand into the works. Ethelinda's timing couldn't be worse. A plot hatched by MSI's rogue ex-employees, Idris and his evil fairy gal pal Ari, threatens to expose the company's secrets–and the very existence of magic itself. Even worse, it could also mean the end of Katie's happily- ever-after.
Now Katie and Owen must work side by side (but alas, not cheek to cheek) to thwart the villains' plans. Braving black-magic-wielding sorceresses, subway-dwelling dragons, lovelorn frog princes, and even the dreaded trip to meet Owen's parents at Christmas, Katie and her beau are in a battle to beat Idris at his own sinister game. All mischief and matters of the heart will come to a head at a big New Year's Eve gala, when the crystal ball will drop, champagne will pour, and Katie will find herself truly spellbound.
Videos
---
What do you think about this review?
Comments
No comments posted.

Registered users may leave comments.
Log in or register now!