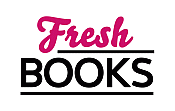 May Blossoms (books) for reading!
"An insightful and expertly told story of the complex relationships in a corporate office."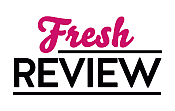 Reviewed by Lissa Staley
Posted February 12, 2007

Advertising creatives creating creative copy. That pretty much summarizes the work of the copywriters and graphic designers at a Chicago company with offices on the 59, 60 and 61st floors of a building overlooking Lake Michigan. As the company fails to attract new business, employees are slowly laid off to keep things afloat. Although everyone needs to look busy to keep their job secure, no one seems to have any work to do, until Lynn assigns a pro-bono campaign for a breast cancer fundraiser.
As usual, Jim asks all the wrong questions, Joe tries to mediate, Tom makes an inappropriate joke and Janice looks like she's about to cry. Chris is trying to get his job back, Carl is doubtful and Benny wishes he could tell Marcia how he feels about her. Larry just wants to know if Amber is going to go through with the abortion or if he'll have to tell his wife about their affair. Such is life in this office, most days.
When the assignment changes without warning and their boss seems to be hiding some big news, the group scrambles for more billable hours and inspiring ideas to garner attention for their work. Most of all, people just want to know what's going on. The truth changes fluidly and continually as more recent rumors are revealed. The future is uncertain, and although no one is doing truly satisfying work, no one wants to be the next forced to leave, either. Each person spends their day resenting every other person around them for not being fired yet and fearing that they themselves will be the next to go, all the while entertaining each other with the gossipy intricacies of daily life in their corporate office. Less than friends, but more than a family to each other, the employees at this advertising agency are reaching the end of the proverbial rope...AND THEN WE CAME TO THE END.
Joshua Ferris has captured the desperation and bitter irony of the corporate office in his unique modern voice. He took a narrative risk by telling this complex story from the viewpoint of the entire office, but his character-driven writing successfully captures the reader and includes them in each situation. If you like the concept of the television show "The Office," but sometimes wish it was more serious and insightful, this book is the answer. It's a must-read for anyone who's ever despised, adored, envied or loathed their coworkers on a daily basis. You may not identify with the characters, but you will surely empathize with their experiences. This hilarious, dark and deeply revealing book is the most relevant fiction I've read about the modern workspace and the human condition. Unlike a day at the office, and despite the finality of the title, I didn't want this moving story to end.
SUMMARY
This wickedly funny, big-hearted novel about life in the office signals the arrival of a gloriously talented new writer. The characters in THEN WE CAME TO THE END cope with a business downturn in the time-honored way: through gossip, secret romance, elaborate pranks, and increasingly frequent coffee breaks. By day they compete for the best office furniture left behind and try to make sense of the mysterious pro-bono ad campaign that is their only remaining "work."
---
What do you think about this review?
Comments
No comments posted.

Registered users may leave comments.
Log in or register now!