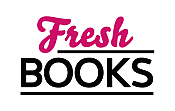 Explore new books in September
Reviews
Love Letters
by Katie Fforde
"An extremely sweet, real, romance that would make an amazing chick flick"
Posted January 14, 2011

A reader's greatest dream is the chance to meet that all-time favorite author. Laura not only gets to meet him, she gets to kiss him too. LOVE LETTERS stars a well-read, anti-social book seller who by chance gets pushed into helping orchestrate a literary festival at Read more...



Taken by Midnight
by Lara Adrian
"A thrilling addition to the extraordinary Midnight Breed series!"
Posted September 24, 2010

TAKEN BY MIDNIGHT dives right into the previous Midnight Breed novel, and continues on with the thrilling story. Jenna, introduced in Shades of Midnight, by misfortune ends up in the hands of an Ancient, an unrelenting and savage alien, recently freed from captivity, set on restoring his mental Read more...



Forbidden
by Christina Phillips
"Full of erotic goodness and endless action"
Posted September 6, 2010

FORBIDDEN, Christina Phillips' debut novel,takes place in the Roman Empire, a time when Druids and Romans sought to kill and maim each other. Even if you aren't particularly interested in historical novels, this one is definitely a good read. While I have my historical favorites and don't Read more...



Dark Peril
by Christine Feehan
"Emotinally haunting, you will want revenge, too!"
Posted September 6, 2010

The Carpathians are still at war. Their enemies have gotten stronger and far more organized by adding jaguar-men into the mix. DARK PERIL focuses on the relationship between two warriors, Dominic and Solange, and their willingness to die for their cause. Both want revenge for their people, and both Read more...



Afterlife
by Merrie Destefano
"Debut series challenges natural cycle of life with intriguing results"
Posted July 21, 2010

Death is a natural phase of life; creation follows death as death follows creation, it's a cycle of fact. Merrie Destefano takes the fear of dying to the next level in AFTERLIFE by throwing readers into another apocalyptic universe where the race to immortality becomes unavoidable and chaotic with Read more...



Becky Pena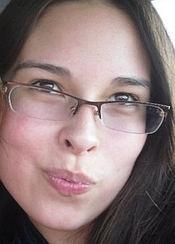 My name is Becky and I LOVE reading! When I'm not reading I'm doing yoga, writing, or trying really hard to knit a cool looking scarf. I attend UNT (The University of North
Features & Posts
4 comments posted.

Re: One Touch of Scandal (7:54pm September 26, 2010):

I am a sucker for ICEEs! I try not to spoil myself though, so when I do something good I'll get one. Only then :) I'm good often! HAHA

Re: Love Me (5:32pm September 24, 2010):

I go for the books featuring couples on the cover. It's easier to imagine myself in the girls shoes. lol

Re: The 1st Wife (4:30pm August 9, 2010):

This is amazing! I'm glad you got to experience Sara Reyes and the Fresh Fiction staff as I did when I first got the internship. It's been great fun and they not only know what they are doing, they care.

I can't wait to read your book!

Re: Dark Flame (2:23pm June 27, 2010):

YaY!!! I'm glad you all loved my blog post. I wasn't sure if telling you all about my day would go over well or not.

Working for Fresh Fiction is AMAZING! I'm learning so much!

Thanks for the support ladies! :)