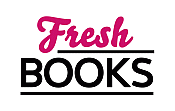 Hot Hot reads in August
"Rocket-like action in this space opera of found family amidst war"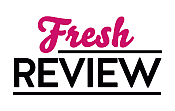 Reviewed by Make Kay
Posted August 5, 2022

Space adventure meets romance in book 2 of Jessie Mihalik's Starlight's Shadow series, ECLIPSE THE MOON. ECLIPSE THE MOON takes off like a rocket from the point where the first book, HUNT THE STARS finishes. Mihalik trusts that you remember enough of the story to not need a refresher here, so those whose memories are not up to the task may want to brush up on book 1 before diving headfirst into Kee and Varro's adventure.

Kee Ildez is an ex-soldier and hacker who is part of the motley crew on the spaceship Starlight's Shadow. Kee and the rest of the crew work titularly as bounty hunters, but their current goal is to locate Commodore Frank Morten. He's the big baddie of the Human Federation who betrayed Kee and her crew during the war, and they want to expose him for the traitor that he is. Kee is very competent as a hacker, but I like that Mihalik made her relatable as a person. She's not all-competent at everything. Instead, she's overly emotional, crying at the drop of a hat. She's bad at shooting and hand-to-hand combat. She's too impulsive. But her heart just doesn't stop- she's loyal and fierce in protecting her found family. Kee is a lot of fun and easy to root for!

Varro Runjkow is a Valovian munitions expert. When Varro's general pairs off romantically with Kee's captain Otavia (in book 1), Varro moves aboard Starlight's Shadow and joins their fight to prevent another interstellar war between the humans and the Valovians. Varro is an off-the-charts telekinetic who has a massively developed sense of responsibility. He's an uber-competent strong and silent soldier and very enticing, yowza. But the best thing about him to me is his sense of honor.

Grumpy Varro and cheery Kee are great dynamic pairing. Most of the book is not focused on romance, however, but rather on action and adventure. A LOT is going on in this book, and the pace of the action will leave the reader breathless. There is at least one more book coming in the series, so most of the action threads are not tied up here. Kee and Varro do find their Happily Ever After against the backdrop of intergalactic battles and intrigue. ECLIPSE THE MOON is a rollicking space opera with a light romance and plenty of action to keep your heart racing.
SUMMARY
Kee Ildez has been many things: hacker, soldier, bounty hunter. She never expected to be a hero, but when a shadowy group of traitors starts trying to goad the galaxy's two superpowers into instigating an interstellar war, Kee throws herself into the search to find out who is responsible—and stop them.
Digging up hidden information is her job, so hunting traitors should be a piece of cake, but the primary suspect spent years in the military, and someone powerful is still covering his tracks. Disrupting their plans will require the help of her entire team, including Varro Runkow, a Valovian weapons expert who makes her pulse race.
Quiet, grumpy, and incredibly handsome, Varro watches her with hot eyes but ignores all of her flirting, so Kee silently vows to keep her feelings strictly platonic. But that vow will be put to the test when she and Varro are forced to leave the safety of their ship and venture into enemy territory alone.
Cut off from the rest of their team, they must figure out how to work together—and fast—because a single misstep will cost thousands of lives.
---
What do you think about this review?
Comments
No comments posted.

Registered users may leave comments.
Log in or register now!