"Delightful love story and a mystery entwined in this charming regency romance"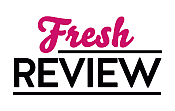 Reviewed by Make Kay
Posted January 25, 2023

NEVER A DUKE is the seventh in Grace Burrowes' Rogues to Riches regency romance series. Many of Burrowes's books are gentle romances with older and slightly sexually experienced heroines, which are always a nice bonus for me. Burrowes does a lovely job evoking the era, with marvelous descriptions of fashions and customs of the era. These are books to sit down and savor the slow pace of, with a cup of tea and with your feet up.
NEVER A DUKE unites Lady Rosalind Kinwood, daughter of the Earl of Woodruff with a banker of dubious social standing, Ned Wentworth. Ned was adopted out of Newgate Prison by the Duke of Walden, one of a large ducal family. The Rogues to Riches series has been following these titled Wentworths, and now moves to Ned, who was born to a tailor and whose brother was apparently hanged as a child for stealing food to feed himself and Ned. There are lovely subtle criticisms of English Regency society, well deserved to my mind, with all the prigs certain that it was better to starve the populace and then hang children for stealing a crust of bread. Too, Burrowes has much to imply about the harshness and hypocrisy of aristocratic society interactions - I love it!
It's confusing why Lady Rosalind thinks that a banker would the appropriate person to investigate the disappearance of her maid and other young servants, but I just shrugged off the weird premise and just rolled with it. Rosalind is a charming woman who knows her own mind and is smart and disciplined. As is usual for romance books of the era (and especially for Burrowes's books!), her aristocratic father and brothers are lousy human beings. I want to give them all a swift kick in the behind and strip them of their money and titles to boot.
There's a nice mix of mystery, social commentary, and romance here. Rosalind and Ned have a slow slide into love as they work together to discover what has happened to Rosalind's maid. It's delightful to see them appreciate the other's often misunderstood outstanding qualities. There's a wholesomeness that shines from a Burrowes romance that always makes me feel cozy and warm in my heart. Burrowes's NEVER A DUKE delightfully entwines love and suspense in this charming regency romance.
SUMMARY
A proper lady must choose between society or the untitled gentleman who has stolen her heart in this captivating Regency romance perfect for fans of Bridgerton.

Ned Wentworth will be forever grateful to the family that plucked him from the streets and gave him a home, even though polite society still whispers years later about his questionable past. Precisely because of Ned's connections in low places, Lady Rosalind Kinwood approaches him to help her find a lady's maid who has disappeared.

Rosalind is too opinionated—and too intelligent—and has frequently suffered judgment at the hands of polite society. Despite her family's disdain for Ned, Rosalind finds he listens to her and respects her. Then too, his kisses are exquisite. As the investigation of the missing maids becomes more dangerous, both Ned and Rosalind will have to risk everything—including their hearts—if they are to share the happily ever after that Mayfair's matchmakers have begrudged them both.
---
What do you think about this review?
Comments
No comments posted.

Registered users may leave comments.
Log in or register now!