"The perfect werewolf romance!"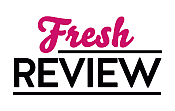 Reviewed by Annetta Sweetko
Posted January 13, 2022

Billy Gallagher is a human who was raised among werewolves and knows the culture and customs. After all, he is a part of the Salvation Pack - but sometimes a human has to get away into the woods and relax. Little does he know that there will be a WOLF IN THE WOODS that will change his very existence.
Addie Fuller is running with pack mates when one tries to force her to mate with him and he isn't taking no for an answer. She runs but is no match for him, until a human steps in. The man is attacked by the werewolves and left for dead. Addie has to help him, save him if she can, after all he saved her and - because there is a strange pull she feels for the human. The man who is about to change her life.
WOLF IN THE WOODS takes fans back into the Salvation Pack with a look at the next generation. Fans have long wanted to revisit this world to see what happened to all the members and mates of the Pack and they will not be disappointed. We get to meet up with a grown-up Billy and see how much each member of the pack has changed - or in some cases have not changed and are proud that their ferocious reputation is still in tack. Cole, Jacque, Elias, Gator their mates, all the others from the original series and children are all present and we get better looks at the next generation.
WOLF IN THE WOODS is Addie and Billy's story - it might start out a little on the violent side, as he protects her, to later move on to fighting for her - but you can see them falling in love. They are a perfect fit personality-wise. Both are loyal and loving and it is fun to watch Addie learn that the Salvation Pack is nothing like other packs - especially her own. It is the sense of belonging and welcoming that comes at readers from every angle and certainly gives off an amazing vibe. Author Ms. Walters brings the paranormal world to such vivid life that you just might feel these guys and gals are real - or at least wish they were.
If you love werewolves, good guys vs. bad, an amazingly sweet and steamy romance, and a visit with old fan favorites then WOLF IN THE WOODS will give you all that and more.
SUMMARY
Not wanting to be forced to mate to an eligible male in her pack who won't take no for an answer, Addie Fuller is on the run.
Billy Gallagher might be human, but he understands werewolf culture all too well after being raised in the Salvation Pack.
When their paths cross, he helps her, even knowing it will likely mean his death. He's no match for a full-blooded male wolf. A short, brutal fight, leaves him near death and Addie fighting to save his life.
He recovers, but he's not the same man he was. The one thing he does know for sure—he and Addie are meant to be together. All he has to do is convince her of that and deal with the threat looming over them.
---
What do you think about this review?
Comments
No comments posted.

Registered users may leave comments.
Log in or register now!