"She will not let them be FORGOTTEN IN DEATH!"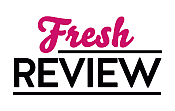 Reviewed by Annetta Sweetko
Posted September 1, 2021

Thriller Police Procedural | Romance Suspense
Death is not new to Lt. Eve Dallas, homicide detective, so when a body is found in a dumpster she is called. The victim is a homeless woman, who offered paper flowers for change and often informed the police on things she witnessed in the street. Simple things like littering and other small offenses, but maybe this time she saw something she shouldn't have. Her possessions are close by but the book she used to write what she saw is missing.
While investigating this death scene she is called to a construction site where another death occurred some time ago. The woman was dressed well and wearing jewelry, so it looks like murder. Eve is unhappy that the property belongs to her billionaire husband, but then most of New York belongs to him. The only thing Eve can do is investigate both deaths and not allow either of them to be FORGOTTEN IN DEATH!
FORGOTTEN IN DEATH draws you in quickly and keeps you glued to the pages - as with all the In Death books. With this being the 53rd book in the series, it's hard to believe how each one gets better and better. Eve is the center of the story. Perhaps it would be better said that death is the center of the story and Eve is determined to catch the killer. She has the help of her billionaire husband, the still mysterious, Roarke, who manages to surprise her and the readers with his input in her world. Of course there is also Det. Delia Peabody - whom Eve trained, pushed, and now is partnered with. The officers in her squad are varied and fun characters who work well with her and each other. Added to the mix are friends that she wasn't sure she wanted and didn't know what to do with, but now are a big part of her world.
In the beginning of the series, Eve Dallas was a good cop who grew into a woman, and she's still a very good cop. Eve's learned that love for friends and family is real and doesn't hinder her efforts in finding justice, but helps her. She always had good instincts, but now she reads people even better. She is rarely fooled and knows when she is being lied to, then works hard to prove the truth.
FORGOTTEN IN DEATH is an amazing read, from the depth of callousness at the hands of the killer, to the honor of the cops investigating the deaths. If you want a read that will hold you spellbound, leave you tearing up, laughing, angry yet satisfied, then you want to get FORGOTTEN IN DEATH in your hands and hold on for the ride.
SUMMARY
The latest in the #1 New York Times bestselling series: Homicide detective Eve Dallas sifts through the wreckage of the past to find a killer.
The body was left in a dumpster like so much trash, the victim a woman of no fixed address, known for offering paper flowers in return for spare change—and for keeping the cops informed of any infractions she witnessed on the street. But the notebook where she scribbled her intel on litterers and other such offenders is nowhere to be found.

Then Eve is summoned away to a nearby building site to view more remains—in this case decades old, adorned with gold jewelry and fine clothing—unearthed by recent construction work. She isn't happy when she realizes that the scene of the crime belongs to her husband, Roarke—not that it should surprise her, since the Irish billionaire owns a good chunk of New York. Now Eve must enter a complex world of real estate development, family history, shady deals, and shocking secrets to find justice for two women whose lives were thrown away…
---
What do you think about this review?
Comments
No comments posted.

Registered users may leave comments.
Log in or register now!