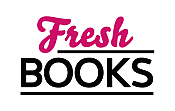 August reads to excite you
"A tender-hearted coming of age story with a captivating air of escapism..."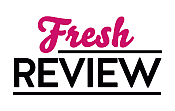 Reviewed by Laura Mueller
Posted July 22, 2021

Women's Fiction | Coming of Age
Shoulder season is the time between donning bathing suits and winter coats, the time when having a light sweater tied around one's shoulders will be just right for weather that is neither undeniably hot nor certainly frigid. Shoulder season is the time for transition, the ushering out of one season in favor of welcoming another. In Sherri Taylor's case, shoulder season is the time between being and becoming. In the early eighties, Sherri is a nineteen-year-old from East Troy, Wisconsin, who has recently lost both her parents. Reeling and somewhat aimless, she can't find a lessee for her father's former watch repair shop and doesn't want to turn it into the "this and that" shop that her mother had suggested. More out of guilt and duty to her oldest friend rather than genuine interest, Sherri finds herself with her friend Roberta one morning, barreling toward the Playboy resort to audition to be a bunny, of all things. What unfolds next in Christina Clancy's SHOULDER SEASON is the tale of Sherri's transition from an innocent childhood to womanhood, and from being what everyone wanted her to be to embracing herself unashamedly.
While some readers may be included to shy away from this novel at the mere mention of Playboy, it's important to note that this is not a salacious, scandalous, or hyper-sexualized read. Rather, and potentially surprisingly to some, it's a tenderhearted romance and a coming of age story told with both a genuine fondness for 1980s Wisconsin and a magical air of escapism perfect for any summer read. Clancy masterfully breathes life into Sherri, so much so that you'll be Googling her to see what she's up to today (alas, she is only a fictional character). SHOULDER SEASON humanizes the women that worked at the Playboy resort and delves into their backgrounds, aspirations, and struggles. They are much more than their bunny tails and ears, and you'll certainly find yourself emotionally invested in their journeys. You'll root for Sherri and the girls just as often as you'll find yourself appalled at their choices and rationales.
SHOULDER SEASON is a perfectly layered and nuanced novel, balancing multiple subplots and effectively weaving details and sentimentality into the work to create a well-crafted, memorable story that is a love letter of sorts to a place and time of the not-so-long-ago past. If you're looking for a novel to easily become your favorite read of the summer, pick up Christina Clancy's SHOULDER SEASON.
SUMMARY
A dazzling portrait of a young woman coming into her own, the youthful allure of sex, drugs, and rock and roll, and what we lose—and gain—when we leave home.

The small town of Lake Geneva, Wisconsin is an unlikely location for a Playboy Resort, and nineteen-year old Sherri Taylor is an unlikely bunny. Growing up in neighboring East Troy, Sherri plays the organ at the local church and has never felt comfortable in her own skin. But when her parents die in quick succession, she leaves the only home she's ever known for the chance to be part of a glamorous slice of history. In the winter of 1981, in a costume two sizes too small, her toes pinched by stilettos, Sherri joins the daughters of dairy farmers and factory workers for the defining experience of her life.

Living in the "bunny hutch"—Playboy's version of a college dorm—Sherri gets her education in the joys of sisterhood, the thrill of financial independence, the magic of first love, and the heady effects of sex, drugs, and rock and roll. But as spring gives way to summer, Sherri finds herself caught in a romantic triangle—and the tragedy that ensues will haunt her for the next forty years.

From the Midwestern prairie to the California desert, from Wisconsin lakes to the Pacific Ocean, this is a story of what happens when small town life is sprinkled with stardust, and what we lose—and gain—when we leave home. With a heroine to root for and a narrative to get lost in, Christina Clancy's Shoulder Season is a sexy, evocative tale, drenched in longing and desire, that captures a fleeting moment in American history with nostalgia and heart.
---
What do you think about this review?
Comments
No comments posted.

Registered users may leave comments.
Log in or register now!