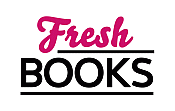 New Year, New Books in January
"Sometimes the nothing moments are everything"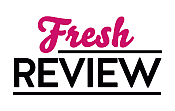 Reviewed by Carol Pennington
Posted April 15, 2021

When Greer was diagnosed with ovarian cancer, she and her husband, Parker, had her eggs harvested and embryos frozen in hopes that after she was well they could start a family. However, Greer never got well. Their embryos remained in cold storage and were considered abandoned three years after Greer's death. Parker's childhood friend, Amelia accidentally discovered the embryos while doing research for an article she was writing about abandoned embryos. Not knowing quite what to do with this information, Amelia tells Parker about her discovery. Amelia is taken aback when Parker decides he wants to hire a surrogate and raise his and Greer's baby.
UNDER THE SOUTHERN SKY by Kristy Woodson Harvey is a romance novel with a complicated and nuanced plot. I found it heartwarming and thought-provoking. I had never put much thought into what happens to embryos when they are no longer needed by the couple that produced them. I imagine this is a real concern and a dilemma for a lot of people. I am very glad I never had to make a decision such as this. I had no idea that an embryo could be adopted out, but that does make sense. It would be interesting to know the percentage of embryos that are abandoned and the percentage that are adopted. Definitely a topic for some future research.
I loved the storyline of UNDER THE SOUTHERN SKY, but I had trouble warming up to the characters. Kristy Woodson Harvey did a good job developing the personalities of the characters, but I just didn't find them very personable. Both of the main characters had some serious hang-ups. Still, I recommend this book for readers looking for a romance with an interesting plot.
SUMMARY
Two childhood friends discover that love—and family—can be found in unconventional ways in this timely, moving novel from the USA TODAY bestselling author of the "beautifully Southern, evocative Peachtree Bluff series" (Kristin Harmel, internationally bestselling author of The Winemaker's Wife).

Recently separated Amelia Buxton, a dedicated journalist, never expected that uncovering the biggest story of her career would become deeply personal. But when she discovers that a cluster of embryos belonging to her childhood friend Parker and his late wife Greer have been deemed "abandoned," she's put in the unenviable position of telling Parker—and dredging up old wounds in the process.

Parker has been unable to move forward since the loss of his beloved wife three years ago. He has all but forgotten about the frozen embryos, but once Amelia reveals her discovery, he knows that if he ever wants to get a part of Greer back, he'll need to accept his fate as a single father and find a surrogate.

Each dealing with their own private griefs, Parker and Amelia slowly begin to find solace in one another as they navigate an uncertain future against the backdrop of the pristine waters of their childhood home, Buxton Beach. The journey of self-discovery leads them to an unforgettable and life-changing lesson: Family—the one you're born into and the one you choose—is always closer than you think.

From "the next major voice in Southern fiction" (Elin Hilderbrand, #1 New York Times bestselling author), Under the Southern Sky is a fresh and unforgettable exploration of love, friendship, and the unbreakable ties that bind.
---
What do you think about this review?
Comments
No comments posted.

Registered users may leave comments.
Log in or register now!