"He's rejected her once already but Alex is determined that no one but Mason can be her first."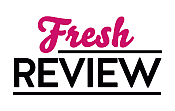 Reviewed by Rosie Bindra
Posted November 5, 2020

Mason "Monet" McCarthy has a problem that comes in at five feet tall. Coming off a bad divorce and dealing with PTSD from his years as a SEAL, the last thing Mason's looking for is to be the knight in shining armor for an infectious redhead looking to give up her V-card. Convinced he can't offer any woman the ordinary life she'd be looking for, Mason knows the best thing he can do for Alex is to stay away from her. If only she hadn't been hired to help him and his Deep Six Salvage team search for a particular sunken Spanish treasure.
As a historian, Alex Merriweather couldn't think of a better place for her to find a job than with the Deep Six Salvage team. Especially since taking the job keeps her near Mason. Even though Mason's already rejected her once, Alex is determined to get her guy. When Mason's past comes back and threatens all their lives, Alex has more to worry about than finally giving it up to the guy of her dreams. With sparks flying along with bullets, Mason and Alex will have to decide whether or not it's time to take a chance, before it's too late.
It's been a long four years but RIDE THE TIDE by Julie Ann Walker is finally here. Having fallen in love with Mason and Alex and their constant bickering and bantering in DEVIL AND THE DEEP, I couldn't wait to dive into their story and see what trouble they could stir up. Alex is as smart-mouthed as ever but her obsession with having Mason be the guy she lost her virginity to became too much of the focal point at times for me. It just got to feel desperate after a while. Though Alex's issue was a bit overdrawn, I loved the pairing of the fast-talking historian with the grumpy, closed off Navy SEAL. Who doesn't love a broody hero? Having been scarred by his cheating ex-wife, Mason took a long while to admit his feelings but the wait was worth it.
Just as in the previous installment in the Deep Six series, Julie Ann Walker has set up her next pairing and made the couple very intriguing. Wolf and Chrissy are to RIDE THE TIDE what Mason and Alex were to DEVIL AND THE DEEP. After all the hints Walker dropped about a major event that involved those two, I'm really looking forward to the pair's story and I hope we get more into the treasure hunting aspect of things. This is a series that's worth diving into. RIDE THE TIDE is a read that's full of action, adventure, danger, witty dialogue, and lasting friendships. Here's to hoping we won't have to wait another four years for the next book.
SUMMARY
Brand new hot romantic suspense from New York Times and USA Today bestselling author Julie Ann Walker
Weary of being a fighting man, and burned by a bad divorce, former SEAL Mason "Monet" McCarthy is tight-lipped and self-contained. Unfortunately, he can't avoid Alexis Merriweather when she joins him and his business partners in the hunt for the Santa Cristina.
Historian Alexis Merriweather has a motor-mouth and a penchant for pushing Mason's buttons. When a dangerous man from Mason's past threatens their lives and everything they are working toward, Mason must rely on old instincts and the skills honed from years running black ops to make sure nothing from his previous life touches Alexis's present.
Of course, with their lives on the line and the adrenaline running high, it's a foregone conclusion sparks will fly.
---
What do you think about this review?
Comments
No comments posted.

Registered users may leave comments.
Log in or register now!