"Can she get her life back and the biker, too?"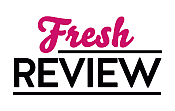 Reviewed by Annetta Sweetko
Posted October 22, 2020

Dr. Pressley Baskin just wants a quiet life, but after being blacklisted because of a crazy former friend and finding out that she has more family than she knows what to do with--that quiet isn't happening. Then on top of everything, she has had to deal with Palmer "Shot" Caldwell plunking himself into her life.
After Pressley saves his life, Shot owes her. He doesn't like being beholden to anyone so he tries to find a way to return the favor and just might have found himself making her life - and maybe his - just that much more dangerous. Is it her crazy taking the potshots or an enemy of his? They need to find out fast before those shots actually hit someone.
BLACKLISTED by Jay Crownover is a suspenseful, hot, romantic read, with more twists and turns than a mountain roadway. The good doctor has found herself a family, after finding out her father had another one. All but one of them is reluctant to accept the newfound member but despite that, she finds they are willing to help in the search for the crazy woman who has destroyed Pressley's life. Shot is the leader of the local MC and even though he is sexy, she doesn't have time to get involved. He's a bad boy biker, who doesn't fall in love, doesn't do forever, but he finds himself doing all kinds of things he didn't know he could. The strait-laced doctor meets the outlaw biker, and this can only lead to an amazingly sexy, action-packed read.
The Lawton family of Loveless, Texas is a contrary group at times. The brothers keep chasing away Shot (or trying to) as protective big brothers should, but they also hold back in their acceptance of Pressley, making her feel like an outsider. That, of course, leaves her in limbo as to where she stands with them. On top of that dilemma, she wants to get rid of the threat to her life, find out if there was fake evidence that destroyed her career, and get that career back. But does she want to go back to the quiet life she once enjoyed? Maybe not after meeting Shot and being shown a whole new life.
Take an opposites attract scenario that leads to a lot of steamy yet sweet romance; a rowdy group of MC members that has their leaders back; family members who aren't sure what to do with a new sister but they are figuring it out and add in a crazy person who is more than willing to cause a lot of mayhem and you have BLACKLISTED by Jay Crownover! Get your hands on this one and enjoy the ride!
SUMMARY
From the New York Times bestselling author of the Marked Men series comes an irresistible and suspenseful romance between a doctor who plays by the rules and the outlaw who breaks them in order to protect her.

Dr. Presley Baskin has always lived a quiet, calm life. Unfortunately, nothing about her life in Loveless, Texas -- especially not the wild, rowdy, and impossibly close-knit Lawton family who've claimed her -- is quiet or calm. Which is how loner Presley finds herself roped into patching up local bad boy Shot Caldwell against her better judgment. Presley wants nothing to do with the dangerous, brooding leader of the local outlaw motorcycle club. But when someone starts stalking her, Shot is the only person she trusts to help. Plus he owes her one . . .

Palmer 'Shot' Caldwell has always known his life isn't made for relationships. At least until shy, secretive, Presley reluctantly pulled a bullet out of him. He's oddly protective of the pretty doctor, so when she comes to him for help, hard-hearted Shot suddenly realizes there's nothing he wouldn't do to keep her safe.
---
What do you think about this review?
Comments
No comments posted.

Registered users may leave comments.
Log in or register now!