"She finds more than she ever dreamed possible."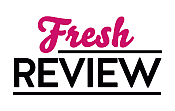 Reviewed by Annetta Sweetko
Posted October 15, 2020

P.I. Marlee Frampton hadn't planned to go LOOKING FOR A COWBOY, but during the search for a kidnapped infant, she certainly finds one. Marlee began her career as an investigator when her sister was killed and the baby she carried taken. Marlee searches for other missing children, trying her best to give horrified, devastated family members closure, even if sometimes, it breaks an innocent (or maybe not so innocent) heart in the process.
Cooper Owen finds the nosy stranger very attractive but when she questions the integrity of his friends, who have just adopted a new son, he isn't likely to stand by and let anything happen to their happiness. The introduction to the seamier side of adoption has him shocked and he finds he can't walk away from what he has learned or walk away from Marlee.
LOOKING FOR A COWBOY will grab a hold of you and not let go until the very end. I have said that before about a book but in this one author Donna Grant brings readers a darker read than normal with this terribly frightening twist on kidnapped babies and the black market. Throughout LOOKING FOR A COWBOY, she brings readers characters that you will love and mix in some very bad guys that you could never understand or like, even if for one it started out as a means to survival but seemed to move easily to greed.
I was devastated for Marlee and her parents and could understand the drive she had, the single-minded energy she put into the search for missing infants while hoping to find a clue to her own niece. I loved the whole vibe of brotherhood that took place once everyone knew why Marlee was in town. It was amazing to watch as Cooper, who is a natural-born fixer, along with all his friends gather around to help in any way they could.
Even though Marlee tries not to fall for Cooper, you could see it was inevitable because the two of them were constantly having rather wayward thoughts about each other. Her reasoning is sound as she rarely stays in one place very long and doesn't really have a home. Cooper, on the other hand, has family, friends, deep roots and she couldn't see him leaving them to come with her, or if he did, wouldn't he soon resent being away from all that matters. It is something they have to work out because with that much intensity it must lead to a lot of steamy and an amazing happily-ever-after.
LOOKING FOR A COWBOY is at times a little more realistic than can be comfortable but it also has some lovely family moments, friends who are like brothers (who sometimes fight and make you laugh) and good people fighting the good fight and a steamy sweet romance that will warm your heart, giving hope that good will win.
SUMMARY
A cowboy finds love in the most unlikely place in New York Times bestseller Donna Grant's newest Heart of Texas novel, Looking for a Cowboy.

A beautiful stranger has come to Clearview, asking questions that are nobody's business. Cooper Owens also wasn't born yesterday. He knows that this out-of-towner is hiding a dark secret of her own. Much as he knows he should head in the other direction, he can't make himself turn away. . .

P.I. Marlee Frampton always wanted to lead a nice quiet life, working as a cop in her local police department. But that dream came to an end when her sister was murdered—and her baby kidnapped. Now Marlee's come to Texas to investigate the Harpers, who may be linked to shady adoption agencies. Cooper can't believe that his friends could be involved in anything so sinister...and soon he makes it his mission to help Marlee discover the truth—and keep her safe in his arms.

"Filled with passion, suspense, and strong characters."—Rendezvous with Romance on My Favorite Cowboy (5 stars)
---
What do you think about this review?
Comments
No comments posted.

Registered users may leave comments.
Log in or register now!