"Fun story about a heroine who may not get the Mr. Darcy she wants but gets the Mr. Tilney she needs!"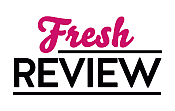 Reviewed by Miranda Owen
Posted October 15, 2020

Romance Contemporary | Romance Comedy
HIRING MR. DARCY is a fun contemporary romance written by Valerie Bowman and the first in her "Austen Hunks" series. Dr. Meg Knightley, history professor, along with her boyfriend and fellow history professor Harrison, have planned on attending the Jane Austen Festival in Bath, England. The goal was to win an Austen-themed competition for fellow Austen-ites and history nerds. For Meg, those hopes go up in flames when Harrison unceremoniously throws her over for an actress to be in the competition in her place. While it may not be his idea, and he doesn't plan on ending their relationship because of his boss' machinations, it still stings. Enter Jeremy Remington. Meg's brother says that for the right price, his buddy Jeremy can fill in for Harrison. Romance inevitably and delightfully ensues.
Throughout this book, Harrison seems to be a bit of a cold fish and a cad for considering his girlfriend's feelings to be somewhat incidental, but what initially attracted Meg to him was his stability and boring ways. Many qualities she lists on her "Future Husband Checklist" are qualities that her father lacked. Because her father was a gambler and generally unstable, Meg looks for somebody more like Harrison who makes her feel safe and decreases her anxiety. Harrison's recent behavior kind of threw Meg for a loop and has her questioning herself. As she works with Jeremy and gets him ready for the competition, he proves to be a heady combination of sexy, smart, charming, and caring. Sigh. From the moment they first meet, there is oodles of sexual tension between Meg and Jeremy. As Jeremy accurately observes, Meg is more of a "Mr. Darcy" than he is. If anything, I think Jeremy is like the charming and affable hero of Jane Austen's book NORTHANGER ABBEY – Henry Tilney. Lacey Lewis, the actress trying lure Harrison away from Meg is like the scheming character Isabella Thorpe – also from NORTHANGER ABBEY.
HIRING MR. DARCY is a fun story about a heroine who may not get the Mr. Darcy she thinks she wants but gets the Mr. Tilney she needs. HIRING MR. DARCY is told exclusively from Meg's perspective. Telling the story this way makes the heroine more sympathetic and make some developments more of a surprise. I've enjoyed Valerie Bowman's historical romances in the past, but the natural dialogue and entertaining characters make me eager to read more contemporary romance from this author in the future.
SUMMARY
She's hiring. . .
Meg Knightley is a history professor with a little OCD and a lot of love for Pride and Prejudice. When her similarly nerdy history professor boyfriend tosses her over for a starlet on the eve of the Jane Austen Festival and Games, she needs a new Mr. Darcy ASAP.
He's the man for the job. . .
Jeremy Remington left a lucrative tech job to follow his dreams--but getting his custom woodworking business off the ground isn't cheap. When his best friend's sister offers good money for little more than acting the gentleman, he jumps at the chance. After all, how hard could it be to fly over to England and wear a cravat for a few days?
Until things get real.
She hired him to play the part of a proper gentleman, so why can't she stop thinking about what's underneath his waistcoat?
And when Meg finds out Jeremy has had a crush on her for years, will the job turn into a permanent gig?
---
What do you think about this review?
Comments
No comments posted.

Registered users may leave comments.
Log in or register now!