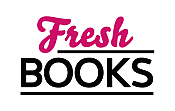 Best winter reads for February
"A full-bodied Western action story that kept me turning the pages!"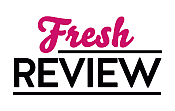 Reviewed by Karen Siddall
Posted August 3, 2020

John Hawk, a scout for the army at Fort Ellis near Bozeman in the Montana Territory, gets on the wrong side of the lieutenant in charge of the army scouts at the post and is fired. But with winter soon to come, he's almost relieved: his cabin up in the mountains needs a lot of work before the snows come and he needs to lay in a supply of meat to get him through the winter.
Soon after, his good friend at the fort, Lieutenant Mathew Conner, receives an emergency search and rescue assignment. A mule train of Quakers headed up by the nephew of the fort's commanding officer, has gone missing without a trace. Conner gets permission to get Hawk, the best scout around, to lead his cavalry patrol to the unfamiliar part of the territory where the group was last seen.
Hawk and Conner's patrol quickly make their way to Fort Benton, where the mule train last stopped over ten days ago. With little hope of a good outcome, they are surprised by the news that six members from the mule train have been found, but they have a horrible tale of betrayal and murder to tell. Their group had been headed to Helena, the territory's capital, where they planned to buy land for farms and the site of a new church for the congregation when they were waylaid by outlaws who wanted the sizable amount of cash they had with them to make their purchase. When the man leading the mule carrying the money had balked at handing it over, one of the outlaws had opened fire, and the four others had followed suit killing all men, women, and children except for six of the group that had gotten pushed into the river and carried away downstream.
Hawk begins tracking the outlaws, but Conner's patrol must return to Fort Ellis as per their orders. Hawk could not stomach the thought that these murderers would get away scot-free if he were to drop the matter, so he continues his pursuit of them as his desire for avenging the innocent Quakers grows.
Montana Territory is an intense, action-filled Western that will really hold your interest whether you've read the previous books in the series, or this is your first one. It is a full-bodied story with the main character, John Hawk, tracking down and seeking vengeance for the murdered church group as well as some good side stories that pull him away from his main objective during his journey. John has been around a while, living with both white men and Indians, and he crosses back and forth with ease and understanding. He's not a superman, just a good one with a head full of common sense and years of experience living on the frontier honing his outdoor survival skills. Hawk cares for the people he knows and tries to do the right thing. He expresses a lot of care and concern for his horse, Rascal, talking to him and worrying when he feels he's overburdened or worked him too hard or too long. He is a kind man but deadly when the situation calls for action. Not a chatty character by any means, the dialogue was well done, and often witty and entertaining.
The vivid descriptions of the locations in the book allowed me to see the settings for the story's actions and events. Hawk rides through a variety of terrain: mountains, plains, lush forested areas with sparkling streams that you know must be frigidly cold. You can also feel the monotony of his life at times, with the sameness of the meals from breakfast, lunch, and dinner, day after day, of jerky, bacon, and hardtack, as his pure gratitude for a home-cooked meal at one of the isolated way stations or trading posts. (However, you know even that is going to always be beef stew.)
I loved John's willingness to help people. His name is known throughout the territory as a friend and a good man, even if his face is unfamiliar. He puts his pursuit of the outlaws on hold a couple of times to help out some very needy folks, and those sidetracks touched my emotions at times.
And, too, this wouldn't be a traditional Western without some gunplay, and this one offers some exciting shooting. Besides the previously mentioned massacre of the Quaker mule train party, there are other killings, murders, and bloodshed throughout the tale. This is a story that has some evil men as villains, and their actions will make the reader understand why they need to be stopped at all costs.
MONTANA TERRITORY is the 3rd book in Charles G. West's "John Hawk Western" series, but it is easy to slip into the story without having read the previous two novels. I recommend this book to readers that enjoy a traditional Western full of action, adventure, with a great main character determined to do right and get the bad guys.
SUMMARY
From Spur Award-winning author Charles G. West comes a blistering tale of the American West, where guns are the law, good men are outnumbered—and sudden death is a way of life . . .

MASSACRE IN MONTANA

Raised among the Blackfoot, John Hawk is a valuable asset to the US Army. As a military scout at Fort Ellis, he is able to cross the line between two worlds—and help keep the peace. But when he disobeys a direct order from his commander, Hawk is immediately dismissed from his post.
That was the army's first mistake.

The second was losing track of a small mule train en route to Helena. At the request of his former lieutenant, Hawk leaves his cabin on the Boulder River to help find the missing party. The mule train, it appears, was ambushed by a savage gang of outlaws. Most of the travelers were murdered. Only a few survived to tell the tale. And now it's up to Hawk to stalk the killers across the lawless Montana territory—alone. No backup. No calvary. No mercy . . .
---
What do you think about this review?
Comments
No comments posted.

Registered users may leave comments.
Log in or register now!