"An ex-detective and his sidekick golden retriever make a heck of a team fighting crime!"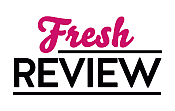 Reviewed by Teresa Cross
Posted January 8, 2020

COPPER AND GOLDIE written by Rosemary and Larry Mild is a sweet mystery novel with thirteen short stories about a Hawai'ian detective with a golden retriever that is his sidekick. I love each story along with the main characters. The four-legged one is my favorite! You can't help but to fall in love with Goldie who comes to save him in more ways than one.
Sam Nahoe is a homicide detective that loves his job. He would do anything to protect and serve and put his life on the line for anyone. In the process of doing that one day, he takes a bullet in the spine that ends up costing him the career he loves so dearly. With his marriage taking the toll of the sadness he is feeling he takes on a new career as a cab driver with a golden retriever Goldie who also helps him with his side job as a private investigator.
A great book to pick up for with heartwarming mysteries that all tell one story. You will love how it ends leaving you with warm fuzzies. COPPER AND GOLDIE by Rosemary and Larry Mild is an endearing mystery with the setting in Hawai'i. This is the first mystery I read with Honolulu as the location of the crime. This was refreshing for a mystery. Why do crimes have to always happen in dull busy cities? The Milds did an amazing job with this one. It would be great to read more and see what else Sam and Goldie might do.
SUMMARY
Homicide detective Sam Nahoe takes a bullet in his spine in the line of duty. Disabled, his career with the Honolulu Police Department shattered, what now? Jobless, lonely, and unwillingly divorced, Sam becomes a Checker Cab driver. Seeking a partner, he adopts a rescue golden retriever—with a touch of Doberman, and trains her to perform neat tricks like growling at a fare who doesn't tip. He and Goldie cruise O'ahu for kidnappers, and vengeful wives. Even killers, compelling Sam to get his private investigator license.

His Sunday visitations with his daughter, Peggy, can turn a magical park day into a hair-raising crime scene, but his shrewd little kid becomes a miniature sleuth in her own right.
Sam's Hawai'ian heritage provides him with spunk and street smarts. He hobbles around on two canes, named Cane and Able, as he orders Goldie to chase bad guys. His favorite snitch, card-sharp Sophie, asks him: "You still walkin' with them giant chopsticks?"
Thirteen individual and complete Hawai'ian detective mysteries featuring a disabled ex-cop turned cab driver, who, with his golden retriever sidekick, takes on the criminal side of Honolulu.
Excerpt
Episode Five
High Stakes in Honolulu
Sam sat in the bare-bones waiting room with two other men. Squirming a little in the hard-backed chair, he assumed they were there for the same reason: applying for a private investigator's license.
With his stellar years at HPD, including commendations and a promotion, he assumed that confirmation would be a snap. He had breezed through the ninety-minute written exam of eighty questions. The personal paperwork, on the other hand, covered a wide area. Certain subjects? Well, he didn't want to go there.
"Mr Nahoe? Follow me, please."
Sam hoisted himself up, followed the secretary, and was shown to a seat in an office with pea-green walls and one window overlooking street traffic. A beveled wooden nameplate with gold letters revealed the interviewer's name, Mr. Frank L. Gleason. The fiftyish man with a ski-slope nose sat across a large desk piled with file folders. His outstretched hand accepted the application paperwork from Sam.
Mr. Gleason scanned the pages and said, "That's strange."
"What's strange?" Sam asked, wondering what could possibly have gone wrong.
"You failed to answer the first question, Mr. Nahoe." Mr. Gleason held up the top page for Sam to see. "Was there some reason for this?"
Sam looked down at the first personal-history question, Where were you born? and he was lulled into a momentary out-of-body memory trance. He had deliberately left that answer blank. To state it in writing had struck him as hopeless. Sadly, it took him to his unwanted past, like it or not.
"Mr. Nahoe, I asked you about your birth."
By now his forbidden past was ready to explode. "Yes, sir, it's like this. The warden at the Women's Community Correctional Center allowed my momma to have her baby in the hospital because she didn't want to have me inside the prison. My Auntie Momi told me I was born in Saint Francis Hospital Center here on Oahu."
Mr. Gleason paused, then his voice softened. "The question only meant whether you were born here on Oahu or on an outer island or on the Mainland. And if I may ask, why was your mother imprisoned?"
"My momma, Kaleki Nahoe, was serving a three-year sentence for embezzling money from the cash register at Quigley's Bake Shop where she worked. She was five months pregnant when they locked her up."
"So your father took care of you?"
"No." Sam shook his head vehemently. "That rotter, Lui Nahoe, took off as soon as he knew she was pregnant again with me. He must have left the islands, because I searched for him when I became a police detective. I was never able to find him."
"I suppose you were glad to have your mom back when she got out?"
Sam's steady gaze met Mr. Gleason's. "Actually, sir, she never did get out. Another inmate stabbed her with a shiv over a pack of cigarettes."
"I'm so sorry, Mr. Nahoe. I see you've had a tough time of it."
"Yes, sir."
Mr. Gleason continued to peruse the application with only a scant question here and there. Finally, he said, "I see you had an exemplary record at HPD—two commendations and your gold shield before you were medically retired."
"Yes, sir!"
Gleason pointed to the two canes. "Don't you think those walking sticks will present a problem in your proposed line of work?"
"No, sir! I'm quite resourceful. Besides…" Sam smiled. "Who would suspect the hobbling me in surveillance work? And I do plan to stay away from trouble."
"Do you plan to carry a piece?"
"No, sir, but I do have a permit to carry one."
Frank Gleason picked up his pen and scribbled several lines in the white space on the front page of the application. He leaned back in his chair. "You'll receive your test results within five days, as well as the review board's decision when they meet later this week."
"That's it?"
"Yes, that's all for now. And good luck to you, Mr. Nahoe."
"Thank you, sir."
Sam rose and left the office feeling a bit uncertain.
* * * *
Six days later Sam and Goldie crept down Kalakaua Avenue through the heart of Waikiki in their yellow Checker Cab seeking one more fare for this Saturday night. Posted next to his hacker's license was his brand-new private investigator's license. He had aced the exam. The letter had arrived only yesterday with the license inside. He had even picked out a dashboard frame to display it.
"Rrrruff!" Goldie barked as they crawled through Waikiki. Safely harnessed in her usual shotgun seat, she was doing what Sam had trained her to do: spot the waving arms of potential fares.
Sam saw a woman in a spaghetti-strapped black mini-dress waving them down in front of an ABC Store. Two roll-around suitcases were parked next to her eye-catching figure. The taxi screeched to a halt. Her bare arms revealed well-defined biceps. Long legs revealed the calf and thigh muscles of a woman who haunted the gym. Sam popped the trunk. She easily piled both pieces of luggage into the trunk and shut the lid.
"Where to, ma'am?" Sam asked, as she settled herself into the back seat.
No response.
He twisted halfway around to face his passenger. Thick curls of aggressively dyed red hair fell around the woman's unsmiling face. Deep lines of anger radiated from her generous mouth, spoiling the exotic image.
Still awaiting her response, he said, "Ma'am? Where're we going?"
"I don't know!" she burst out. Suddenly embarrassed, amid a flood of tears she said, "I haven't figured it out yet."
#
---
What do you think about this review?
Comments
No comments posted.

Registered users may leave comments.
Log in or register now!