"A Mystery Cruise turns up deadly!"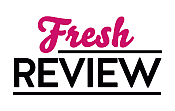 Reviewed by Teresa Cross
Posted August 10, 2016

TITLE WAVE by Lorna Barrett is a delightful cozy mystery and the first in the BookTown mystery series that I have read. I enjoyed the pace and the storyline sounds like a cruise I would love to go on myself, one filled with lots of mystery authors, so you know something big will happen, and it will not disappoint. The characters are well developed and even the topics touched on that I haven't seen in a cozy mystery before. Example is how everyone knows one of the main characters, Tricia Miles, has a peculiar appetite and in this story her sister helps her to get to the root of it. However, the subject is not too serious so it takes away from the fun of a cozy mystery.
Tricia and Angelica Miles go on a cruise with other friends from Stoneham Chamber of Commerce for a vacation. This is not just any cruise but one filled with mystery authors from all over. Most of them liked, and maybe one who is not. It is not long before there is a murder on the Celtic Lady Cruise Liner. Now Tricia, who is known as a jinx because people are always dying around her, tries to find out who did it before they arrive at their port at the end of the week. Has she gotten herself in deep waters?
I recommend TITLE WAVE by Lorna Barrett to take for a vacation read or a just anytime-read. You will find yourself spending their whole cruise trying to figure out who is the guilty party with a surprise ending! There are many possibilities that make this a great read if you love trying to figure out who did it.
SUMMARY
Tricia and Angelica leave Booktown behind for a pleasure cruise, but they're going to need their life jackets because a murderer has also booked passage—in Lorna Barrett's New York Times bestselling series.
While her bookstore, Haven't Got a Clue, is rebuilt following a devastating fire, Tricia Miles and her sister, Angelica, decide to book a cruise for some much needed R&R. Naturally they choose a Mystery Lovers cruise, where they can ponder whodunnit in Adirondack chairs while sipping colorful drinks and soaking up some rays.
But the fun is cut short when a fellow passenger is murdered for real. Is the killer a famous mystery author, one of his fans, or a member of the ship's crew? As Tricia tries to find the killer before they reach port, she may be cruising for a bruising...
---
What do you think about this review?
Comments
No comments posted.

Registered users may leave comments.
Log in or register now!