"An angry First Sergeant learns to bring peace and love to his family"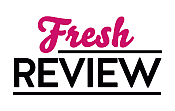 Reviewed by Make Kay
Posted March 30, 2015

HOMEFRONT by Jessica Scott is book one in the Homefront series, a spin off her bestselling Coming Home series into an all new series set at Fort Hood about soldiers preparing for war and the families who love them.
Scott is a career army officer and wife to a career NCO who has deployed to Iraq and has had the honor of serving as a company commander at Fort Hood, Texas twice. She knows what she's talking about when it comes to the service, and her military romances show it. Her stories are always bittersweet for me, because they show what seems to me (someone with no military experience whatsoever) to be an unflinching look at the problems that the military has, and how those problems bleed over into the families of those who serve. I'm always curious what Scott's commanders think of her blunt demonstrations of the issues dogging those in command and in service- are they irritated at her? But her honesty makes for such powerful reading for me.
First Sergeant Gale Sorren is back in the States, at Fort Hood, after multiple deployments in Iraq. He asked his commander to pull strings to get him at Fort Hood so he can be around his ex-wife, and their daughter Jamie, who has some psychiatric issues and is a self-cutter. Gale was unable to come back to the U.S. when his daughter was hospitalized from cutting herself too deeply, and he has incredible guilt over this. He has anger control issues, and when he found out he couldn't come back to be with his family, he attacked his commanding officer in Iraq, and only escaped (punishment) due to his mentor interceding for him. Gale is learning how to manage his anger, and it feels very healthy to watch him succeed in his struggles to try to stay rational when dealing with his work and his family. Gale is a hero I love to root for!
Gale spends a lot of his work days, and evenings, wrangling misbehaving soldiers. His exasperation shows, along with the author's: "Life in the Army sometimes felt more like a reality TV show than a professional organization". It's comical, and yet disturbing, to read about the myriad of problems that the Army grapples with in trying to get soldiers ready for a war, and how to manage the problems that abound. I learn things from every Scott book that I read that broaden my point of view, and I love that I can get smarter at the same time that I'm reading a romance.
A lot of the characters I know and love from the Coming Home series make appearances here, so this is a smooth slide in a new spin-off for me. While knowing the back stories make this book more enjoyable for me, it can easily be read as a standalone. Gale and his ex-wife Melanie's slow tumble back into love is poignant and beautiful. It's lovely to see a romance between an older couple, a segment that is not often highlighted in the typical romance book today. Their shared history gives them plenty of hurdles to surmount, and that makes their success all the sweeter. Two thumbs up to HOMEFRONT by Jessica Scott, proving that her new series will be an auto-read for me!
SUMMARY
He's always loved her...
First Sergeant Gale Sorren waited a war and half a lifetime for a chance to get stationed near the ex-wife who left him years ago. When he finally musters the courage to see her, the life he imagined she was living was nothing close to the reality.
She's never stopped loving him...
Melanie never stopped worrying about Gale each time he headed off to war. But he's never been there when she needed him and she's had fifteen years to steel her heart against him.
But when Gale moves to Fort Hood, he finally has a chance to make things right with Melanie and the daughter she raised without him.
Can Mel trust her heart to a man who has always let her down?
---
What do you think about this review?
Comments
No comments posted.

Registered users may leave comments.
Log in or register now!