"Historical Fiction Gets a wonderful new piece in Rodin's Lover."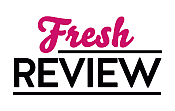 Reviewed by Ashleigh Compton
Posted January 11, 2015

For Camille Claudel, there is nothing but sculpture. Her mother insists that she marry and stop being a drain on finances; her father supports her art but knows that she won't get where she wants to go. Add in a sister who doesn't care and a brother who cares too much, and the Claudel family is the exact opposite of what Camille needs. When the family moves to Paris to educate the three siblings better, Camille takes it upon herself to gain an atelier and eventually attracts the attention of Auguste Rodin. Though they fight their attraction to one another, it is inevitable that these most passionate of artists combine. The turbulent romance disrupts both their careers and Camille's teetering mental health. To top it all off, Camille is not getting the success she deserves because she is a woman and no one believes that she can do the wonders she does. From the tentative beginning of their relationship to the disastrous and rocky ending, follow Camille and Rodin in Heather Webb's RODIN'S LOVER.
RODIN'S LOVER is the most fantastic book I've ever begun a new year with. If this book is a sign of things to come, I'm very excited. The prose is absolutely flawless, with enough personality that I never once questioned from whose perspective I was seeing the world. Between Camille's push and drive and Rodin's gentle hesitance, the perspectives were subtle and refreshing. There were almost none of the typical problems plaguing historical fiction, especially historical fiction about artists. I had no trouble believing that an artist of Rodin's stature would sound exactly as he did in this book. I believed the associations and personal relations of all historical figures in relation to Camille and Rodin. I detected no glaring anachronisms in technology, fashion, or artistic techniques. Heather Webb has an excellent grasp of the historical and I really appreciate all the hard work that had to go into this.
The bad news is I'd never heard of Camille Claudel before I read this book, so I assumed she was a fictional person until I read the author's notes at the end. I had to reframe my whole opinion of her character before I started writing. Luckily, she was such a great character whether real or not that I didn't have to reframe much. Camille is written with such sympathy and realism that I felt like I could reach out and touch her. She highlights the plight of a female artist in her time, becoming a symbol while keeping her own uniqueness. She does suffer from a love which is unequal and bad for her, but that only makes her better and more determined to make it on her own. Whether or not she succeeds in the end loses its importance when the reader wants to know more whether she survives her sufferings.
By far my favorite part of RODIN'S LOVER is that it ended with as much realism as one could ask for. I think this book has ended well. I don't feel empty, wanting more, or bored, which is the perfect ending for a novel of this type and scope. RODIN'S LOVER is now one of my top five favorite historical fiction stories in any and all mediums. If you are an artist, if you are an art historian, if you are a historian in general, and if above all you love a beautiful homage to the true greats of history, RODIN'S LOVER is the novel to find.
SUMMARY
A mesmerizing tale of art and passion in Belle Époque France
As a woman, aspiring sculptor Camille Claudel has plenty of critics, especially her ultra-traditional mother. But when Auguste Rodin makes Camille his apprentice—and his muse—their passion inspires groundbreaking works. Yet, Camille's success is overshadowed by her lover's rising star, and her obsessions cross the line into madness.
Rodin's Lover brings to life the volatile love affair between one of the era's greatest artists and a woman entwined in a tragic dilemma she cannot escape.
---
What do you think about this review?
Comments
No comments posted.

Registered users may leave comments.
Log in or register now!