"A Romance as Lovely as the Rolling Hills of Scotland"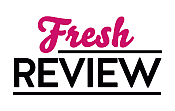 Reviewed by Monique Daoust
Posted July 20, 2014

While returning home to Scotland, Campbell "Cam" Sinclair hears a commotion; a boy is being beaten by 3 villains. He rushes to the lad's rescue and ends up being stabbed; just as the last thug standing was about to kill Cam, the lad jumps in and stabs the remaining assailant and saves Cam's life.
The brave lad is in fact called Joan. She is on her way to deliver a scroll given to her by her dying mother, who had told her on her deathbed that it's too dangerous for a woman to travel from England to Scotland, and to disguise herself as a boy. Joan is a healer, and her gift comes in handy when she notices how badly the man who saved her was injured. Cam remains unconscious for 3 days and while Joan nurses him, she can't help but notice what a fine specimen he is. But she has seen too many women die in childbirth and has sworn off men; she will never risk her life and become with child.
Joan's face is badly bruised, and it helps her hide the fact that she's really a woman, even up close. Cam is grateful that the boy, "Jo" saved his life and takes the boy along to deliver the scroll to Lady and Laird MacKay; it just happens to be near his home. They become friends along the way, and Cam tells Jo that his wife died while giving birth to what would have been their first child; he has decided to never marry again: he will not put a woman through that hell.
One day while Cam was asleep, Joan decides to go wash up in a little pond, but he wakes up and is stunned that Jo is definitely not a boy, but he owes her his life, and he will keep her secret. But one evening, when they are both asleep, rain starts falling; Cam covers them both with his kilt, but when he wakes up he cannot help himself and kisses Joan...
TO MARRY A SCOTTISH LAIRD is the first historical romance I have ever read by Lynsay Sands, although I have read countless of her vampire books, and I find it remarkable that she is as comfortable with Scottish nobility as she is with her famous undead. The author's style is fluid and elegant, the main characters are noble, brave and honourable, and she takes great care in not presenting an anachronistic view of a bygone era. TO MARRY A SCOTTISH LAIRD is a lovely book with a few unexpected twists and turns of events. A charming romance!
SUMMARY
New York Times bestselling author Lynsay Sands returns to the Highlands of Scotland in her hottest new historical romance yet!
Highlander Campbell Sinclair is no stranger to battle, so when he sees a lad attacked by bandits, he jumps into the fray. He didn't count on being stabbed. Grateful to the boy for nursing him back to health, Cam offers to accompany Jo safely to his destination. But when he accidentally comes across the lad bathing in the river, Cam discovers that Jo is actually Joan . . . with the most sinful of curves.
Joan promised her mother that she would deliver a scroll to the clan MacKay. But traveling alone is dangerous, even disguised as a boy. When a Scottish warrior lends his aid, she is more than relieved . . . until he surprises her with lingering kisses and caresses that prove her disguise hasn't fooled him. As their passion ignites, will the secrets of the scroll force a wedding . . . and lead to a love she's never known?
---
What do you think about this review?
Comments
No comments posted.

Registered users may leave comments.
Log in or register now!