"A Young Girl Begins Her Journey as a Psychic with the Help of a Spirit Called from a Ouija Board."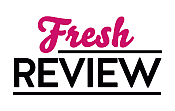 Reviewed by Lynn Cunningham
Posted June 16, 2014

Imagine that you are eleven years old, and at your birthday party, a friend gives you a pink Ouija Board as a gift. Imagine you and your friends start playing with that Ouija Board, and you suddenly call forth a spirit that has strange messages for you. Next, you have a flashback into an incident in your past that you had totally forgotten. When you wake up, you're in a hospital after discovering that you went into some sort of seizure during the flashback.
All of this happens to Robin Wingfield on her eleventh birthday. The problem is what she remembers in her flashback really did happen, and she now understands she possesses some sort of psychic ability. She is rather careful of how much she tells her friends, but they already know the spirit from the Ouija Board comes when Robin calls.
A town carnival held on Halloween brings another life altering event to Robin, when she and her friend Audrey are warned by the spirit to stay away from the carnival. They ignore the warning and go anyway. Everything is fine for a while and Robin even meets another psychic who may be able to help her adjust to her new-found knowledge. Then, in a flash, everything changes, when a horrible accident occurs and Audrey is seriously hurt. On top of that, Robin's new psychic friend may not be all she seems on the surface.
DARK CORNER is the first in a series of novels for young people and is quite captivating. As an adult, I still loved it! I fell in love with books and reading at a young age. DARK CORNER reminded me of the sort of books that always caught and held my attention in those days. Author Jennifer Treacy Cole understands younger readers and knows what they want. This is the perfect book for any young reader and might even turn the halfhearted readers into book lovers.
I cannot wait for the next Robin Wingfield Adventure! Hopefully, Ms. Cole will make that happen sooner rather than later!
SUMMARY
As a gifted child plays with a Ouija board on her eleventh birthday, a startling memory surfaces. Robin Wingfield has thus far repressed the damage she suffered at the hands of a group of neighborhood children. Further experimentation with the "mystifying oracle" reveals an impending disaster for her town. No longer able to dismiss the Ouija as a frivolous game, she delves deeper into the occult world. Of all the dangers along the way, it may be those closest to her who pose the greatest threat.
Excerpt
Abruptly, Katy said, "Get up. We're taking the trails to the Andersens."

"I can't leave without telling my mom."

"Don't worry about it. You'll be right back. She won't even notice you're gone."

The girls were silent as they took the treacherous, root- filled, dirt trails through the woods to the Andersen cabin. David had occasionally taken Robin up on the Andersen's roof because it was easily accessed from the ground. They would sit on the roof and look out over the breathtaking blue lake. Eleven year old Robin was so completely within her smaller self that she could hear little Robin's thoughts as if they were being spoken. "Will Katy dare me to jump of the roof?"

But Katy did not lead her toward the roof, rather an unlocked shed at the back of the property. "Okay," Katy said gravely, "This is your dare. Get in the shed and shut the door."

"For how long?"

"Three minutes," Katy said.

"I want to go home," Robin protested.

The stringy haired girl spoke up with the kind of false, syrupy voice usually reserved for flight attendants. "Just three minutes, that's all. Then we'll take you home to your Mommy."

"Come on," the tanned one said, "then you'll be able to tell everyone you won a grown up game."

With this, eleven year old Robin was screaming to her six year old self, "Run, run!" She was desperate to break through, but little Robin was oblivious. Instead, she moved reluctantly toward the shed. As she opened the creaking door, Katy roughly shoved her in and slammed the door shut. Though there was no padlock, the door was secured with a slat that sat in the latch. She was trapped inside.

"Katy! Let me out! I'm scared. I want my mom."

"Just three minutes, kid," Katy yelled as she circled the shed, retrieving a large pine branch from the ground.

At this point, little Robin succumbed to full blown panic. All sense left her. "Mama… Mama!" she cried as she collapsed into a fetal position. The watcher Robin went nearly out of her mind with grief and fear for her six year old self. She imagined herself as a mother to this younger Robin – a ghost mother who was watching from another dimension, helpless to save her child.

Suddenly, there was a deafening CRACK against the back of the shed. Katy was pounding the shed with the branch! But why? CRACK! There it came again. Robin stopped crying and listened. A low, hum reached her ears. CRACK! The sound of footsteps retreating, ugly laughter fading. She was alone. What was that humming sound?

Bees.

She was in there with a bee hive, and Katy had purposely hit the shed wall to dislodge the hive.

They were swarming.

Both of the Robins shrieked in terror. The bees began to descend on her crumpled body. She would not survive. But she must have, thought the watcher Robin. Because I survived!

Then amazingly, little Robin sat up, cross-legged. The child was calm even as the bees buzzed about her, landing, bumping, stinging, falling. She put her tiny hands up in the air and encircled her thumbs and fingers as she had earlier to make play glasses. But this time, she kept them interlocked, like construction paper chains for holiday decorations. She reached up and gracefully moved her hands to her lap. The frantic movements of the bees softened and slowed. The deafening buzz around her became a hum that made both Robins sleepy. Six year old Robin was a bee charmer.

The bees stopped stinging. The swarm halted. They continued to fly around her but the panic on both sides had evaporated. Little Robin was not well, though. She lay down in the shed and slept.
---
What do you think about this review?
Comments
No comments posted.

Registered users may leave comments.
Log in or register now!