"Ms. Krentz has created some great characters in her return to romantic suspense"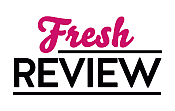 Reviewed by Leanne Davis
Posted January 30, 2014

Years ago, Mason Fletcher saved Lucy Sheridan from a dangerous situation. When she returns to Vantage Harbor, California on the death of her aunt, Lucy finds herself in a untenable situation and turns to Mason for help.
Lucy has created a life for herself as a forsenic genealogist, She finds it fascinating tracking down the heirs to fortunes or disproving the claims that happen whenever someone wealthy dies.
Lucy spent summers with her aunt in Summer River until after the summer where Mason rescued her from a party she was not enjoying. She is surprised when her aunt leaves everything to her. At first, Lucy is determined to update the house and return to her life.
She encounters Mason in his uncle's hardware store and he volunteers to help her with the awful fireplace in the living room. When a skeleton is discovered, life in Summer River goes from tense to downright weird.
Mason has always had an overdeveloped sense of responsibility. A case he was involved in left him with a need to reassess his life. He returns to his uncle's home and hardware store to ground himself.
When Lucy Sheridan walks in, his life takes an interesting turn. Lucy is looking for help with the fireplace and he sees an attractive young woman to whom he is strongly attracted. The more time he spends around her, his attraction grows. When bodies start turning up around her, Mason has no choice but to help resolve the mysteries that surround the events of her last summer in Summer River.
It's been a long time since Ms. Krentz wrote a straight forward romantic suspense without some paranormal elements. I always pick up a Krentz novel with certain expectations and she didn't disappoint me. A strong, uncommunicative hero; a modern straight forward heroine and mysterious events all combine to an eminently readable book. While RIVER ROAD won't replace my top Krentz favorites, it will join the ranks of the Krentz novels that I will enjoy reading again and again. Lucy and Mason are a great couple who fall in love amid unusual circumstances.
SUMMARY
From the New York Times–bestselling author of Dream Eyes and Copper Beach, a brand-new quintessential Jayne Ann Krentz romance.
It's been thirteen years since Lucy Sheridan was in Summer River. The last time she visited her aunt Sara there, as a teenager, she'd been sent home suddenly after being dragged out of a wild party—by the guy she had a crush on, just to make it more embarrassing. Obviously Mason Fletcher—only a few years older but somehow a lot more of a grown-up—was the overprotective type who thought he had to come to her rescue.
Now, returning after her aunt's fatal car accident, Lucy is learning there was more to the story than she realized at the time. Mason had saved her from a very nasty crime that night—and soon afterward, Tristan, the cold-blooded rich kid who'd targeted her, disappeared mysteriously, his body never found.
A lot has changed in thirteen years. Lucy now works for a private investigation firm as a forensic genealogist, while Mason has quit the police force to run a successful security firm with his brother—though he still knows his way around a wrench when he fills in at his uncle's local hardware store. Even Summer River has changed, from a sleepy farm town into a trendy upscale spot in California's wine country. But Mason is still a protector at heart, a serious (and seriously attractive) man. And when he and Lucy make a shocking discovery inside Sara's house, and some of Tristan's old friends start acting suspicious, Mason's quietly fierce instincts kick into gear. He saved Lucy once, and he'll save her again. But this time, she insists on playing a role in her own rescue . . .
---
What do you think about this review?
Comments
No comments posted.

Registered users may leave comments.
Log in or register now!