"You'll be sure to get the creepy crawlies when this horror tale gets under your skin."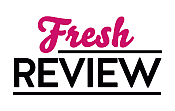 Reviewed by Unassigned 1_Reviewer
Posted January 22, 2014

A small town near the Everglades will be a new start for Rachel and her son, but that quickly turns into a nightmare when an unknown breed of flies migrate through the area. Their bites are painful and people are warned to stay indoors until they leave. The problem is, they didn't. And now the TVs and radios are silent. Next came the spiders. These spiders could spin a web big enough to take over a house overnight. The humans inside were stripped down to their bones and the spiders were multiplying. When will it end?
VIOLET EYES has turned out to be one of my favorite novels from Bram Stoker Award-winning author, John Everson. It had enough creep out moments, fear laced tension and nail-biting pages to keep me satisfied and more. There's something to be said about a deluge of bugs that can kill you. Gives me shivers just typing it. Then again I grew up with films such as "Creepshow", and the segment with the old man and the roaches... Everson doesn't hold back in this one.
VIOLET EYES a very quick read that leaves you wanting more. Besides the creepy subject matter, the characters pop off the page with life, and the situations are ick inducing and enthralling. There are no slow spots as the plot races to its finish. Buy this one, read it, and read it again - once in the daytime, and once at night, under one of those glowing bug zappers, if you dare. Then lend it to a horror-loving friend.
SUMMARY
Their bites are more than deadly...
The small town near the Everglades was supposed to offer Rachel and her son a fresh start. Instead it offered the start of a nightmare, when an unknown breed of flies migrated through the area, leaving painful bites in their wake. The media warned people to stay inside until the swarm passed. But the flies didn't leave. And then the radios and TVs went silent.
That's when the spiders came. Spiders that could spin a deadly web large enough to engulf an entire house overnight. Spiders that left stripped bones behind as they multiplied. Spiders that, like the flies, sought hungrily for tender flesh...through Violet Eyes.
---
What do you think about this review?
Comments
No comments posted.

Registered users may leave comments.
Log in or register now!