"He has a choice ... the rush or the woman."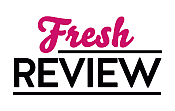 Reviewed by Annetta Sweetko
Posted December 1, 2013

Hank Miller is simply known to his special ops team as THE COMMANDER, but to him these men are family. Now one of the boys has asked the whole team, himself included, to stand up for him at his wedding. In a short time they are all heading for Pigeon Hollow and he's about to meet the woman his men call "Mama" She is not the plump, older woman he expects to find happily baking pies in her farmhouse kitchen and she's also about to make him break all his own resolves.
Lois Gordon has grown children, she raised mostly on her own. She knows the life they have chosen is the life they are meant to live, and never once has she been tempted to step out of her role as all the boys "Mama" the way THE COMMANDER is sorely tempting her.
His life has been the military ... to the detriment of two marriages, but he's going to do some soul searching and decide what he wants for the rest of his life. Does he have to have adrenaline rush or could he be satisfied with the love of one helluva sexy woman.
THE COMMANDER is a sexy ride into the lives of men who put their lives on the line at a moments notice. They have each others backs but sometimes it's necessary for each man to step back and decide what is really important to them. Author Cat Johnson has written 12 books in her Red, Hot & Blue series and this one features Hank, Task Force Zeta team commander. The team dynamic is great, and the way Ms. Johnson wrote about his first introduction to "Mama" was priceless. I only read one other of this series but didn't feel lost in the who's who in the book, I was too busy enjoying this "older" couple sneaking around and almost getting caught a time or two. This is a funny, highly emotional and totally hot read that will have the reader wanting to pick up the other eleven and hoping for more of this type by this author.
SUMMARY
Just when they thought they were out of last chances, love comes around again.
Red, Hot, & Blue, Book 12
To his men on his SpecOps team, Hank Miller is simply the commander. They treat him like he's more than a mere man, but Hank would be the first to admit he is full of the same fears, feelings and desires. He just doesn't let them show.
The military is his life, and that's all he needs—until he travels to Pigeon Hollow for a wedding and meets the woman his men reverently call "Mama".
Lois Gordon is nothing like Hank envisioned. Instead of the plump, older woman happily baking pies in her farmhouse kitchen, Lois is a smart, sexy powerhouse who runs Gordon Equine…and tempts him to break all his own rules.
The heat between them quickly flares into a weekend fling hotter than Lois's oven. But with Hank's dangerous career and two failed marriages between them, forever could be too much to ask for.
Warning: Contains one smoking-hot mama and a man tough enough to not need pot holders to handle her.
---
What do you think about this review?
Comments
No comments posted.

Registered users may leave comments.
Log in or register now!