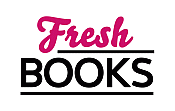 Best reads in December
"A collection of short stories that will have you thinking: Is being human enough?"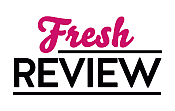 Reviewed by Unassigned 1_Reviewer
Posted January 14, 2012

What makes a human a human? Is being a human all that great? This anthology explores those tempting questions among many more. There are switches concerning vampires, pets, robots, etc... The authors take the reader on different tales of horror, desire, promise, and intrigue. Though these stories are actually very engaging, the characters can be sometimes difficult to connect to - it is hard to fully develop characters in a short novel. Some of the scenes would have had more of an effect upon the reader if the reader was more invested in the characters.
All in all, HUMAN FOR A DAY is very well thought-out collection of short stories. The reader will be able to read one story after the other without pause or awkward transition. The events of each story were relatively fast- paced, some verged on very exciting while others will leave the reader with varying degrees of horror or an odd feeling. The endings were all different, the reader cannot really predict too much of anything in these stories - an unpredictable book is always nice to read. If the cover of this book doesn't grab the readers' attention, the first story will and the reader will happily continue on. HUMAN FOR A DAY covers many different subjects and gives the reader food for thought. Definitely worth tracking down in the bookstore!
SUMMARY
Here's an anthology that examines what it means to be human in all its positive and negative aspects. If you were an intelligent robot, would the opportunity to become human for a day be worth the risks? If a magic spell switched the bodies of a vampire and a teenage girl, would both savor the experience or search for a way to undo the enchantment? What tests would an angel face if transformed into a mortal for a day? These are just a few of the inventive stories-some humorous, some sad, many thought-provoking, and all unique- to be found in Human for a Day.
---
What do you think about this review?
Comments
No comments posted.

Registered users may leave comments.
Log in or register now!