"A Humorous Gothic Romance With Deliciously Clever Twists"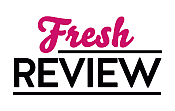 Reviewed by Diana Troldahl
Posted August 11, 2011

When supposedly confined to her room, Susan Stanton nearly drowns in the icy Thames. This being far from the first time her actions have brought notoriety to her family, Susan finds herself exiled to her distant relative's sea-side (and crumbling) Moonseed Manor in Bournemouth. Susan is biding her time, waiting for any opportunity to return to the glitter of the society she loves when she senses all is not as it should be. Something about her near death sparked a disturbing new ability, one that has her seeing and talking to the dead. The surface appearance of the seaside community of extremely rude inhabitants is very different from the tales the dead can tell. What has happened to her cousin Lady Beaune, and why did she ever marry such a thug as the man who currently rules over the manor house? And who is the handsome young man who is hanging about with the thug? Could he have the answers she seeks, and even better, could he be her way back to society?
Evan Bothwick has played around with his life one too many times skirting disaster as he seeks to relieve his boredom with ever increasing danger. This time, he was not the one to suffer the consequences. His (mostly) innocent brother Ethan has disappeared while seeking to accompany Evan in his most recent venture. Evan's current business partners, pirates and smugglers all, deny any knowledge of Ethan's fate. Ethan would never have been in danger if not for the heedless selfish choices made by Evan, and if Ethan has been harmed the responsibility lies squarely on Evan's shoulders. While seeking news, Evan encounters the bewilderingly nonsensical Susan and fights his attraction while doing his best to evade her. He feels she wants only to dilly dally wasting his time when he has a much more important task, to save his brother.
TOO SINFUL TO DENY is one of the most unique historical romances I have read. Erica Ridley has incorporated a multitude of cunning plot twists in this humorous gothic tale, guiding the two main characters ever closer to the truth, and to each other. The framework of the plot is a fascinating one with the rough and tumble atmosphere of a smuggler's coast portrayed with more grit and honesty than usually found in a romance, and the tarnished hero and hidden villains made the final outcome a deliciously unexpected surprise. I look forward to more of Ridley's books, and plan to pick up a copy of her previous book Too Wicked to Kiss. She also has some free novellas on her site: http://www.ericaridley.com/.
SUMMARY
One look at the towering ocean-side manor that is to be her new home, and exiled socialite Susan Stanton knows: This is a place haunted by secrets, and riddled with menace.
For Susan, there is no escaping it. At best she can stay clear of the most dangerous element of all—dark-haired smuggler Evan Bothwick, a man whose shaded countenance cannot hide his wicked intent.
But Susan has a secret of her own—a special gift that renders her privy to the darkest mysteries lurking within the walls of the manor and in the labyrinthine cellars beneath. And the only man who can help her make sense of it all is Evan, the very scoundrel and rogue she would do anything to be able to resist.
---
What do you think about this review?
Comments
No comments posted.

Registered users may leave comments.
Log in or register now!