"Brave, bold, and dangerously sexy, firefighters are every woman's fantasy."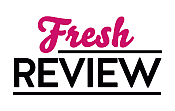 Reviewed by Sherri Morris
Posted June 7, 2010

Romance Erotica Sensual | Romance Anthology
TWO HOT TO HANDLE by Susan Lyons Jade Rousseau loves working for the Families First Foundation. The simple fact that she isn't married and single could cost her the opportunity to advance to the position as the CEO. Lacking the right man, Jade and her friends, Amarjeet and Kimberly come up with a solution. For the sake of her job, she'll find a fake fiancé and in the interest of finding a real husband, she'll go on a series of one time lunch or coffee `dates' with an acceptable men. Surely finding Mr. Right won't be that hard.. Her friend wins the bid on red-hot firefighter Quinn O'Malley at the Its Raining Men benefit auction. The same man she couldn't keep her eyes off of when he first came on stage. Could Quinn O'Malley be exactly what she needs despite her aversion to `risk takers?' It's Jade's determination to find someone `safe' that makes it almost blinds her to the possibilities of loving Quinn.
THE FIREFIGHTER WEARS PRADA by Rachelle Chase Clothing is such an important part of fashion designer Delta Ballantyne's life that she can't imagine anyone not understanding the powerful way it makes a person feel. That is until she meets firefighter Evan Marshall. She believes he'll be the perfect model for her new line of sexy men's underwear, but rather than jumping at the opportunity he insists there's no way he wants anything to do with her or her clothing line. Evan is not a man that likes fashion. If anything he is turned off by it. After his ex-wife Trisha, leaving him with a $47,000.00 fashion credit card bill, he despises fashion. Their differences about fashion may be the focal point but it's not about clothes at all. It's about their emotional reaction to clothing. When fashion designer Delta Ballantyne asks firefighter Evan Marshall to model her sexy line of men's underwear, she can't stop the sizzling fantasies running through her mind, beginning with sophisticated foreplay...and ending with the ultimate climax.
PLAYING WITH FIRE by Jodi Lynn Copeland After an accident that put Lincoln in the hospital for weeks followed by months of therapy, Lincoln wants nothing more of Ladder 13. Erica Donelson's made it her personal mission to convince Lincoln Gabriel to return to firefighting. He may have been her ex-husband's best friend but he's long since switched his loyalties. He is determined to see to the deal he made to himself, and that's to see to Erica's welfare and can't very well do that if he's fatally injured in the line of duty. Linc's plan to scare Erica off quickly backfires and transforms into a lust neither of them can deny. Although he'll sure try to ignore both his desire for Erica. It takes Erica's dedication to him that opens his eyes to what is really missing in his life.....love and Ladder 13.
SUMMARY
Brave, bold, and dangerously sexy, firefighters are every woman's fantasy. Meet three hot heroes who take scorching desire to a whole new level...Executive Jade Rousseau needs to find a fake fiance to parade around her company's social events. When her friends bid on red-hot firefighter Quinn O'Malley at a benefit auction, Jade bids higher. The man has to be hers - and she can't wait to feel the passion...
When fashion designer Delta Ballantyne asks firefighter Evan Marshall to model her sexy line of men's underwear, she can't stop the sizzling fantasies running through her mind, beginning with sophisticated foreplay...and ending with the ultimate climax...
Ever since Erica Donelson's ex-husband left her, his former best buddy, firefighter Lincoln Gabriel, has been there for her. But before long, their warm friendship heats up to a burning lust that won't be denied...
Excerpt
[Jade Rousseau, the heroine, needs a fake fiancé to impress her family values employer, and there's nary a guy in her life right now. Her girlfriends Kimberly and Amarjeet persuade her to go to the Raining Men bachelor auction, for charity. All the men come out on stage and Jade makes a list of her four top picks, all nice conservative, white-collar guys. Even though the one man who really turns her on is firefighter Quinn O'Malley. After all the men have taken their turn, it's time to start the bidding. She's enlisted her girlfriends to bid for her, because her boss's wife is at the auction and Jade can't let her see her "buying" a man she's soon going to introduce as her fiancé.]
Cara, the red-dressed emcee, took the stage. "Thanks again to all these wonderful, handsome, amazing bachelors who have participated in the auction. It's easy to give a little money to charity, but these men have gone above and beyond. They're giving their time – their brains and muscles and charm – for tonight's valuable cause. And they don't even get a tax receipt! So let's show them all how much we appreciate it."
The room exploded with cheers and applause. "I'm so nervous," I murmured to Amarjeet.
"Have faith. If it's meant to be, then it will happen." Her pronouncement was punctuated by a hiccup.
Cara reintroduced Justin, my first choice, and called for bids. The lights stayed on so everyone could see who was bidding. As the bids rose, I leaned past Amarjeet to whisper to Kimberly, "Shouldn't you bid?"
"I think we should pass on Justin and figure out how things work."
It wasn't like her to be cautious. Had Amarjeet been talking strategy to her?
The bidding for Justin heated up, rising to over five hundred dollars, then stopped with a flashy redhead. And then it was the next bachelor's turn. We watched until the high school teacher, my next choice, came on stage. After a couple bids, I hissed at Kimberly, "Come on!"
"Right." She placed a bid and someone topped it. When I hissed again, she placed another, of four hundred dollars. A young brunette topped it, another bid came in, then the brunette topped that one. Amarjeet said, "Kimberly, don't bid again. That woman's determined. It's not worth going high enough to win."
"You're right. Sorry, Jade, this isn't your guy." Her giggle told me she, too, was tipsy.
After another few bachelors, it was the doctor. "Bid on this one," I reminded Kimberly.
"Have you thought seriously about his job?"
"He's a family practitioner. What's not to like?"
"He spends a lot of time peering up women's vaginas," Kimberly said, loudly enough that we both hushed her.
"It's his job," I said.
"But isn't it kind of creepy?" She gave an exaggerated grimace. "Wouldn't you feel weird, going to bed with him after he'd spent his day doing that?"
Surely doctors viewed the female bodies they saw at work in an objective, professional way. And the female body in their personal life in a completely different manner. Didn't they?
"I heard a talk show the other day," Kimberly said, "where some doctors said they couldn't do gynecology or general practice because the vagina thing made them uncomfortable."
"Well, he's obviously not one of them."
"No, but –"
"Moot point," Amarjeet said, sounding almost smug. "While you two were arguing, someone else bought him."
"Damn." I shifted anxiously as the winner claimed a hug from the doctor. How could I have lost out on three men? "I'm down to just the civil rights lawyer. Kimberley, you have to win him." He was an excellent candidate. Sure, I hadn't felt enthusiastic when I'd seen him on stage, but that was only because the firefighter had me so fired up. Speaking of whom, he'd been up after the doctor . . .
And there was Quinn O'Malley, strolling across the stage with his distinctive brand of male confidence and grace.
"I wonder what the woman who wins him will make him do?" Amarjeet asked with a wicked, slightly drunken grin.
"Put out her fire?" Kimberly joked, her voice too loud again. Three drinks were obviously too much for us when all we'd eaten were a few tiny appies.
The firefighter had left his axe behind and stood easily, legs slightly apart, hands clasped behind his back. The posture emphasized his muscular chest and shoulders. Easy to imagine him hefting a woman in his arms, toting her out of a burning building and down one of those long, swaying ladders. Placing her on the ground, breathing air into her parched lungs as his sexy lips caressed hers. As, under his deft touch, her body came to life. To aroused, passionate life.
He glanced around the audience, a half-smile on his lips, seeming unworried about who would win him and what she'd ask him to do. Vaguely I was aware of women bidding, of Amarjeet whispering to Kimberly, but the man on stage was so fantasy-worthy that I barely noticed until a new voice joined the bidding. A voice I recognized.
I dragged my eyes off Quinn O'Malley to glare at Kimberly. "What are you doing?"
Amarjeet said, "You only had one man left on your list, and he's near the end. Women will be getting desperate, bids will be higher. You might not get that lawyer."
"But I don't want this guy." I stared back at the stage. Quinn O'Malley was watching us. Our gazes connected and I felt a zap of energy. Sexual energy.
Kimberly giggled. "That's not what your body language says. You're leaning forward like you want to leap out of your seat and jump him."
Quickly I sat back, breaking that compelling eye connection, and tried to regain my sanity. "My body language is irrelevant."
"He's a hero. And he's hot," Amarjeet said as Kimberly placed another bid.
"For sure! But I want someone more conventional. White collar job, good looking but not so –"
"Freaking gorgeous?" Kimberly put in.
"Exactly."
"Well, that's too bad." She waved her hand in the air.
A moment later the emcee's gavel fell and Kimberly said triumphantly, "Because this is the guy you're getting."

---
What do you think about this review?
Comments
No comments posted.

Registered users may leave comments.
Log in or register now!