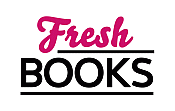 Hot, sizzling reads for July
"The supernatural coexists with the natural in Mysteria -- a town of demons, vampires, fae and magic"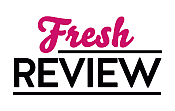 Reviewed by Mandy Burns
Posted September 15, 2008

Romance Paranormal | Romance Anthology
DISDAINING TROUBLE by MaryJanice Davidson - As young children, the Disdain triplets were more than a handful, but as they reach their teenage years, they become even more so. On one fateful day, as they're enjoying the sun next to the wishing well, they decide to use some magic on the unsuspecting mailman. The next thing they know, one of the sisters is a strikingly beautiful woman with an interest in pizza.
THE NANNY FROM HELL by Susan Grant - Shay's next summons from the Devil seems to be an extremely easy task; kill a half-demon baby and stay away from the wishing well. Unfortunately, her entrance into the town of Mysteria is shaky at best as she wrecks her stolen car and lands in the forbidden wishing well. Shay realizes quickly that something is different about her, but she's unable to figure it out - until a serious demon hunter helps her out of a sticky situation.
A TAWDRY AFFAIR by Gena Showalter - Glory Tawdry is completely jealous of her sisters' relationships with their boyfriends. Being more voluptuous than her sisters, Glory knows she doesn't attract men they way they do. So she takes the situation into her own hands and propositions the gorgeous fae, Falon. Her plan backfires when he sends her home feeling rejected and hurt. Glory asks her sisters for help, so she can enact her revenge on the rude and shameless man.
IT'S IN HIS KISS by PC Cast - After an extended absence, Summer is finally back in Mysteria to teach at the local high school. While taking her students to the local museum to research the subject of Romeo and Juliet, she finds Colin, the owner's brother, opening the doors. The instant attraction between them is electrifying and difficult to avoid until someone casts a spell that goes array.
Return to the town of Mysteria and experience all the delightful local drama of spells, demons, vampires and fae. I liked all of these fun novellas, but A Tawdry Affair and It's in His Kiss were my favorites.
SUMMARY
Return to a town of bewitching seduction and sensual demons. There's a spellbinding witch of love who wants to make one man hers; a vegan having trouble adapting to vampirism; Satan's emissary, who is looking for steady work in Colorado; and angelic triplets feeling a wee touch of the devil.
---
What do you think about this review?
Comments
No comments posted.

Registered users may leave comments.
Log in or register now!