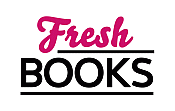 Your August adventures in reading
Susan Grant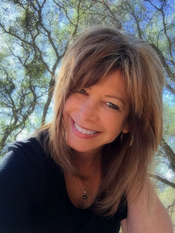 Blogging at Fresh Fiction
Susan Grant | Ever Yearn to be Swept Away?
September 21, 2007
I'm often asked how an airline pilot/ex-USAF jet jockey ended up writing romance. "Easy," I say. "Too little time on the ground Read More...
Susan Grant is a New York Times bestselling author who enjoys being able to indulge her love of travel and adventure by piloting jumbo jets around the globe. Her careers as a commercial pilot and air force pilot have provided endless inspiration for her books. Susan is the author of The Star King, launch book of her popular sci-fi romance Star series about a spacefaring Earth family, as well as the RITA-winning novel Contact. Her new series debuts in 2016 with The Champion of Barésh. Susan and her family live in the scenic foothills of northern California.
Log In to see more information about Susan Grant
Log in or register now!
Series
Star World Frontier Book | The Borderlands | The Star Series | 2176 Series
Books:
The Champion of Baresh, June 2016
Star World Frontier Book #1
e-Book
Contact, April 2016
e-Book
The Star King, May 2013
The Star Series #1
e-Book
Once a Pirate, May 2013
e-Book
The Star Queen, May 2013
The Star Series - Prequel
e-Book
The Scarlet Empress, May 2013
2176 Series #2
e-Book
The Legend of Banzai Maguire, May 2013
2176 Series #1
e-Book
The Star Princess, May 2013
The Star Series #3
e-Book
The Star Prince, May 2013
The Star Series #2
e-Book
The Day Her Heart Stood Still, March 2013
e-Book
The Last Warrior, May 2011
Paperback
Once a Pirate, November 2010
Mass Market Paperback (reprint)
Sureblood, August 2010
The Borderlands #3
Paperback
The Warlord's Daughter, February 2009
Paperback
Mission: Christmas, November 2008
Mass Market Paperback
Mysteria Lane, October 2008
Paperback
Moonstruck, June 2008
A Tale of the Borderlands
Mass Market Paperback
How To Lose An Extraterrestrial in 10 Days, August 2007
Otherworldly Men #3
Paperback
My Favorite Earthling, March 2007
Otherworldly Men #2
Paperback
Your Planet or Mine?, August 2006
Otherworldly Men #1
Paperback
Mysteria, June 2006
Paperback
Contact, May 2005
Paperback (reprint)
The Scarlet Empress, December 2004
2176, #5
Paperback
The Legend of Banzai Maguire, April 2004
2176, #1
Paperback
The Star Princess, August 2003
Star Series, #3
Paperback
The Star Prince, November 2001
Star Series, #2
Paperback
The Star King, December 2000
Star Series, #1
Paperback
Once a Pirate, February 2000
Paperback