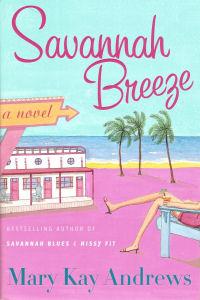 The world of Mary Kay Andrews, where manners are polished, reputations are tarnished... and revenge is sweet.
Savannah #2
HarperCollins
April 2006
Featuring: BeBe Loudermilk
448 pages
ISBN: 0060564660
Hardcover
Add to Wish List

Southern belle BeBe Loudermilk loses all her worldly possessions thanks to a brief but disastrous relationship with the gorgeous Reddy, an "investment counselor" who turns out to be a con man. All that's left is a ramshackle 1950s motor court on Tybee Island--an eccentric beach town that calls itself a drinking village with a fishing problem.
Breeze Inn is a place where BeBe wouldn't normally be caught dead but, with no alternative, she moves into one of the units, vowing to make magic out of mud. The work is grueling, especially dealing with the cantankerous caretaker, a fishing captain named Harry. With the help of Harry and BeBe's junking friend Weezie, she soon has the motel spiffed up and attracting paying guests. Then there's a sighting of Reddy in Fort Lauderdale, so BeBe puts together a posse and heads after him.

Our Past Week of Fresh Picks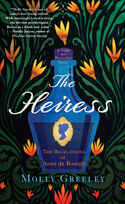 THE HEIRESS
by Molly Greeley
Featured as Fresh Pick on March 6, 2021
In this gorgeously written and spellbinding historical novel based on Pride and Prejudice, the author of The Clergyman's Wife combines the knowing eye Read More »
Hidden away from the world... a new Austen heroine prevails!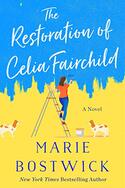 THE RESTORATION OF CELIA FAIRCHILD
by Marie Bostwick
Featured as Fresh Pick on March 5, 2021
Evvie Drake Starts Over meets The Friday Night Knitting Club in this wise and witty novel about a fired advice columnist who discovers lost and Read More »
Restoring power of Friendship amidst uncertainties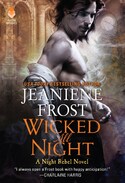 WICKED ALL NIGHT
by Jeaniene Frost
Featured as Fresh Pick on March 4, 2021
Set in New York Times bestselling author Jeaniene Frost's Night Huntress World, ancient deities are poised to wreak havoc, unless vampires Read More »
Epic, electrifying, and beautifully captures eternal romance!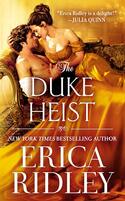 THE DUKE HEIST
by Erica Ridley
Featured as Fresh Pick on March 3, 2021
A NYT bestselling author kicks off a new Regency series of "irresistible romance and a family of delightful scoundrels" as a woman looking to recover Read More »
The Duke Heist Stole Our Hearts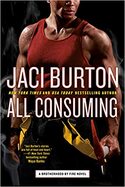 ALL CONSUMING
by Jaci Burton
Featured as Fresh Pick on March 2, 2021
A sizzling new romance about a firefighter who reunites with an old flame and tries to rekindle the passion they once felt. When firefighter Read More »
Get ready for an all consuming heat! YES!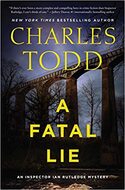 A FATAL LIE
by Charles Todd
Featured as Fresh Pick on March 1, 2021
In one of his most puzzling cases, Scotland Yard Inspector Ian Rutledge must delve deep into a dead man's life and his past Read More »
Shocking murders arise from lies rooted in the past!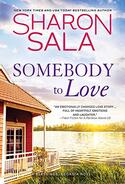 SOMEBODY TO LOVE
by Sharon Sala
Featured as Fresh Pick on February 28, 2021
New York Times and USA Today bestselling author Sharon Sala continues the bestselling Blessings, Georgia series. Not only did a family member steal the money Read More »
Betrayal may open up possibilities to a different love in Blessings, Georgia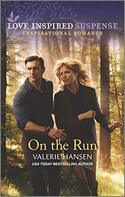 ON THE RUN
by Valerie Hansen
Featured as Fresh Pick on February 27, 2021
Is she running from danger—or into it?When a desperate criminal pulls a gun on her in the ER, nurse Janie Kirkpatrick is Read More »
Escapist fiction with a first responder