"Impossible to put down sequel to SAVANNAH BLUES."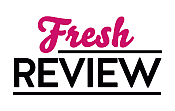 Reviewed by Suan Wilson
Posted March 10, 2006

Southern belle BeBe Loudermilk loses her entire fortune to a smooth-talking con artist. BeBe consoles herself that she would not have fallen into Reddy's trap if she'd not been depressed over her third divorce and stressed out over her grandmother's bad health. Stripped of home, bank accounts and jewelry, BeBe can't face her grandparents or brothers with the disastrous news. The only option open to her is the broken-down, 1950-era motor court on Tybee Beach.
The beach isn't known for its tourism but for its bars and fishermen. Determined to make Breeze Inn pay for itself until she can exact revenge on Reddy, BeBe arrives ready to remodel. She discovers a motel filled with rust, crud and Harry, a cranky caretaker. Maxing out her credit cards, BeBe shops junk stores with Weezie, her best friend, and nags Harry to do the impossible. When her first paying guests arrive with minimum trouble, BeBe sets her sights on her next venture -- revenge. Gathering her odd assortment of friends, BeBe heads to Fort Lauderdale to con the con artist.
This sequel to SAVANNAH BLUES (2001) is impossible to put down as readers never know what outrageous comments or actions the characters will take. Andrews provides BeBe's and Weezie's voices in alternating chapters, which gives added laughs to their sass and antics. Throw in an unlikely romance between Harry and BeBe, and it definitely becomes an all-night read.
SUMMARY
Southern belle BeBe Loudermilk loses all her worldly possessions thanks to a brief but disastrous relationship with the gorgeous Reddy, an "investment counselor" who turns out to be a con man. All that's left is a ramshackle 1950s motor court on Tybee Island--an eccentric beach town that calls itself a drinking village with a fishing problem.
Breeze Inn is a place where BeBe wouldn't normally be caught dead but, with no alternative, she moves into one of the units, vowing to make magic out of mud. The work is grueling, especially dealing with the cantankerous caretaker, a fishing captain named Harry. With the help of Harry and BeBe's junking friend Weezie, she soon has the motel spiffed up and attracting paying guests. Then there's a sighting of Reddy in Fort Lauderdale, so BeBe puts together a posse and heads after him.
---
What do you think about this review?
Comments
No comments posted.

Registered users may leave comments.
Log in or register now!