Witty, engrossing, scary and sexy...this book has it all!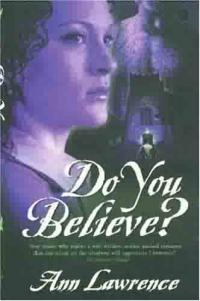 Rose doesn't believe in evil . . . or love.
Vic is determined to change her mind about both.
Tor
May 2005
On Sale: March 3, 2005
Featuring: Rose Early; Vic Drummond
384 pages
ISBN: 0765348888
EAN: 9780765348883
Paperback
Add to Wish List

Horror novelist, Vic Drummond, has immersed himself in the darker side of human nature. Has it made him evil . . . or simply driven him crazy?
Horror has no place in the world of Rose Early who earns her living photographing happy family groups. She views her world through a camera lens, and with her computer, can ""fix"" what she doesn't like. When Rose goes to England in search of her missing sister—and meets Vic Drummond—she learns some things can't be fixed.

Our Past Week of Fresh Picks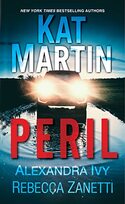 PERIL
by Kat Martin, Alexandra Ivy, Rebecca Zanetti
Featured as Fresh Pick on June 7, 2023
From the romantic thriller powerhouses behind the instant USA Today bestseller PIVOT, comes three new interwoven stories about brave heroes who rise up to Read More »
Three interwoven amazing reads!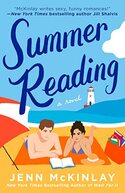 SUMMER READING
by Jenn McKinlay
Featured as Fresh Pick on June 6, 2023
When a woman who'd rather do anything than read meets a swoon-worthy bookworm, sparks fly, making for one hot-summer fling in Read More »
Summer on the Vineyard
SUMMER READING is definitely a book you want to put on your TBR this summer!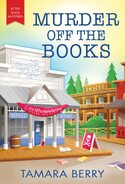 MURDER OFF THE BOOKS
by Tamara Berry
Featured as Fresh Pick on June 5, 2023
2023 Edgar Award Nominee, Lilian Jackson Braun Prize for Buried in a Good Book Author Tess Harrow is looking to get back in the town Read More »
Entertaining all the way until the thrilling conclusion...
Tamara Berry writes a complex, intriguing mystery ..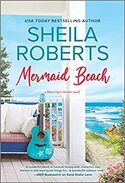 MERMAID BEACH
by Sheila Roberts
Featured as Fresh Pick on June 4, 2023
USA TODAY bestselling author Sheila Roberts takes listeners back to Moonlight Harbor with a story of music, hopes, dreams and family, brimming with Read More »
Three women take a chance on love and their dreams.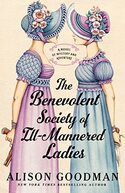 THE BENEVOLENT SOCIETY OF ILL-MANNERED LADIES
by Alison Goodman
Featured as Fresh Pick on June 3, 2023
A high society amateur detective at the heart of Regency London uses her wits and invisibility as an 'old maid' to protect other Read More »
A Highly Recommended Regency Filled With Mystery, Scandal, and High Stakes Rescues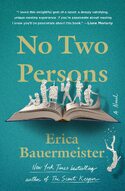 NO TWO PERSONS
by Erica Bauermeister
Featured as Fresh Pick on June 2, 2023
One book. Nine readers. Ten changed lives. New York Times bestselling author Erica Bauermeister's No Two Persons is "a gloriously original celebration Read More »
The character development is brilliant.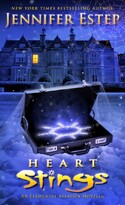 HEART STINGS
by Jennifer Estep
Featured as Fresh Pick on June 1, 2023
Heart stings can be the most dangerous wounds of all . . .Lorelei Parker has had plenty of "heart stings" in her life—moments Read More »
A HEART WORTH STEALING
by Joanna Barker
Featured as Fresh Pick on May 31, 2023
"Unique characters and a fast-paced mystery add flavor to this sweet romance." —Publishers Weekly "An excellent choice for readers who love both Read More »
Surrounded by deception, her heart knows the truth