Avon
December 2006
On Sale: November 28, 2006
Featuring: Bailey Sullivan
384 pages
ISBN: 0061140201
EAN: 9780061140204
Paperback
Add to Wish List

Bailey Sullivan can't stand Christmas, even though her family's business is a store specializing in the perfect holiday. But now her hometown's chief supplier of rooftop Rudolphs and treetop angels is in danger of going under— it's up to Bailey to save the shop.
She has it all planned: She'll arrive on December 1 and be gone by Christmas. Plus there's always spiked eggnog to ease the pain. But "Humbug" Bailey's not the only one home for the holidays. Finn Jacobson—legendary local bad boy- turned-Secret Service agent and Bailey's long-lost high- school sweetheart—is once again the boy next door. Only this time he's all grown up, and the sparks are flying faster and hotter than ever!
Bailey believes in true love about as much as she believes in Santa Claus. But as the holiday draws closer, she's starting to think about one thing she'd like to find under her tree . . .

Our Past Week of Fresh Picks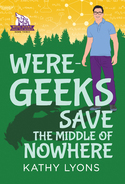 WERE-GEEKS SAVE THE MIDDLE OF NOWHERE
by Kathy Lyons
Featured as Fresh Pick on July 22, 2021
Into every generation is born a really scary relative. In this case, it's Walter Chen's aunt, who puts the spirit of Read More »
The demigod Monkey lands in Wisconsin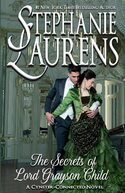 THE SECRETS OF LORD GRAYSON CHILD
by Stephanie Laurens
Featured as Fresh Pick on July 21, 2021
#1 New York Times bestselling author Stephanie Laurens returns to the world of the Cynsters' next generation with the tale of an unconventional nobleman Read More »
Great second-chance-at love story with exciting newsroom mystery!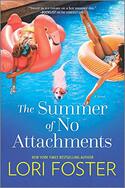 THE SUMMER OF NO ATTACHMENTS
by Lori Foster
Featured as Fresh Pick on July 20, 2021
Summer flings with no strings mean nobody gets hurt.At least, that was the plan…After putting the brakes on her dead-end relationship Read More »
A summer filled with surprise attachments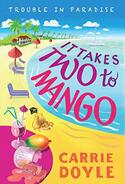 IT TAKES TWO TO MANGO
by Carrie Doyle
Featured as Fresh Pick on July 19, 2021
It's all fun in the sun until someone turns up dead After Plum Lockhart's job as a travel magazine editor is eliminated in Read More »
A Good Mystery with a Tropical Flair
SOPHOMORES
by Sean Desmond
Featured as Fresh Pick on July 18, 2021
The late 1980s come alive in this moving and keenly observed story of one boy's unforgettable sophomore year, and his parents' surprising journey alongside Read More »
A Nostalgic Journey of a Family Falling Apart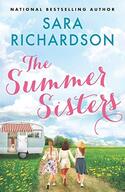 THE SUMMER SISTERS
by Sara Richardson
Featured as Fresh Pick on July 17, 2021
The Buchanan sisters share everything--including their inherited Juniper Inn. But when their mother won't let go of a decades-long feud with Read More »
Find out what the Buchanan sisters are up to now.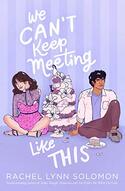 WE CAN'T KEEP MEETING LIKE THIS
by Rachel Lynn Solomon
Featured as Fresh Pick on July 16, 2021
A wedding harpist disillusioned with love and a hopeless romantic cater-waiter flirt and fight their way through a summer of weddings in this effervescent Read More »
A story about a girl who's been 'coming of age' for a while, but is just getting courage to share.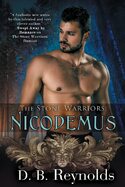 NICODEMUS
by D.B. Reynolds
Featured as Fresh Pick on July 15, 2021
It was a time when gods walked the earth, when armies fought not for bits of land, but for the very existence of humanity. On Read More »
The journey to freedom is long and amazing