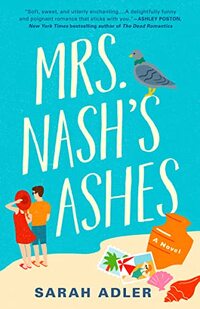 Berkley
June 2023
On Sale: May 23, 2023
Featuring: Millicent Watts-Cohen
352 pages
ISBN: 0593547799
EAN: 9780593547793
Kindle: B0BCTGZ2B8
Trade Paperback / e-Book / audiobook
Add to Wish List

A starry-eyed romantic, a cynical writer, and (the ashes of) an elderly woman take the road trip of a lifetime that just might upend everything they believe about true love.

Millicent Watts-Cohen is on a mission. When she promised her elderly best friend that she'd reunite her with the woman she fell in love with nearly eighty years ago, she never imagined that would mean traveling from D.C. to Key West with three tablespoons of Mrs. Nash's remains in her backpack. But Millie's determined to give her friend a symbolic happily-ever-after, before it's (really) too late—and hopefully reassure herself of love's lasting power in the process.

She just didn't expect to have a living travel companion.

After a computer glitch grounds flights, Millie is forced to catch a ride with Hollis Hollenbeck, an also-stranded acquaintance from her ex's MFA program. Hollis certainly does not believe in happily-ever-afters—symbolic or otherwise—and makes it quite clear that he can't fathom Millie's plan ending well for anyone.

But as they contend with peculiar bed-and-breakfasts, unusual small-town festivals, and deer with a death wish, Millie begins to suspect that her reluctant travel partner might enjoy her company more than he lets on. Because for someone who supposedly doesn't share her views on romance, Hollis sure is becoming invested in the success of their journey. And the closer they get to their destination, the more Millie has to admit that maybe this trip isn't just about Mrs. Nash's love story after all—maybe it's also about her own.
Start Reading MRS. NASH'S ASHES Now

Our Past Week of Fresh Picks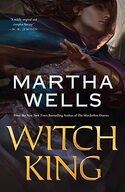 WITCH KING
by Martha Wells
Featured as Fresh Pick on June 8, 2023
From the breakout SFF superstar author of Murderbot comes a remarkable story of power and friendship, of trust and betrayal, and of the families we Read More »
Murdered demon must figure out who is attempting to harness his power and start a war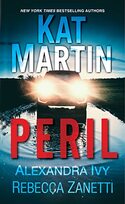 PERIL
by Kat Martin, Alexandra Ivy, Rebecca Zanetti
Featured as Fresh Pick on June 7, 2023
From the romantic thriller powerhouses behind the instant USA Today bestseller PIVOT, comes three new interwoven stories about brave heroes who rise up to Read More »
Three interwoven amazing reads!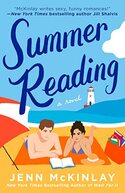 SUMMER READING
by Jenn McKinlay
Featured as Fresh Pick on June 6, 2023
When a woman who'd rather do anything than read meets a swoon-worthy bookworm, sparks fly, making for one hot-summer fling in Read More »
Summer on the Vineyard
SUMMER READING is definitely a book you want to put on your TBR this summer!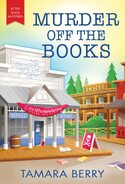 MURDER OFF THE BOOKS
by Tamara Berry
Featured as Fresh Pick on June 5, 2023
2023 Edgar Award Nominee, Lilian Jackson Braun Prize for Buried in a Good Book Author Tess Harrow is looking to get back in the town Read More »
Entertaining all the way until the thrilling conclusion...
Tamara Berry writes a complex, intriguing mystery ..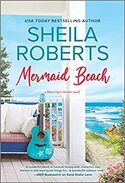 MERMAID BEACH
by Sheila Roberts
Featured as Fresh Pick on June 4, 2023
USA TODAY bestselling author Sheila Roberts takes listeners back to Moonlight Harbor with a story of music, hopes, dreams and family, brimming with Read More »
Three women take a chance on love and their dreams.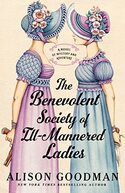 THE BENEVOLENT SOCIETY OF ILL-MANNERED LADIES
by Alison Goodman
Featured as Fresh Pick on June 3, 2023
A high society amateur detective at the heart of Regency London uses her wits and invisibility as an 'old maid' to protect other Read More »
A Highly Recommended Regency Filled With Mystery, Scandal, and High Stakes Rescues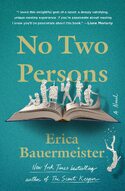 NO TWO PERSONS
by Erica Bauermeister
Featured as Fresh Pick on June 2, 2023
One book. Nine readers. Ten changed lives. New York Times bestselling author Erica Bauermeister's No Two Persons is "a gloriously original celebration Read More »
The character development is brilliant.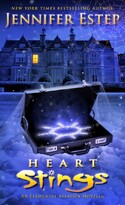 HEART STINGS
by Jennifer Estep
Featured as Fresh Pick on June 1, 2023
Heart stings can be the most dangerous wounds of all . . .Lorelei Parker has had plenty of "heart stings" in her life—moments Read More »