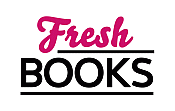 Great Summer reading - June releases
"A light, easy rom-com with a little absurdity!"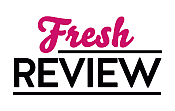 Reviewed by S. Lyn Collins
Posted May 23, 2023

MRS. NASH'S ASHES is the debut novel by Sarah Adler. The story introduces Millicent Watts-Cohen (Millie) on a mission to reunite her elderly best friend's ashes with her true love from whom she was separated decades in the past. As a teen, Millie starred in a television show that continues to draw her "don't I know you?" comments and selfie requests from strangers. Massive flight cancellations disrupt her journey and cause her to receive a lift from a former classmate of her jerk ex-boyfriend.
Hollis is heading to Miami to hook up with a woman and get his writing started again. He is clearly grumpy to Millie's sunshine but his conscious demands he brings her along so she isn't murdered by trusting the wrong person. Millie and Hollis become reluctant friends then lovers as they engage with deep conversations to confront their demons, 80s playlists, small town festivals, Mexican/Italian fusion cuisine, and eccentric secondary characters. Flashbacks to World War II reveal Rose and Elsie's romance while stationed at the Naval Base in Key West.
The goal of the trip is for Millie to be able to reminisce with Elsie that Rose never forgot her and show Hollis that true, lasting love does exist. Once I got past the unfortunate title, I enjoyed MRS. NASH'S ASHES for what it is--a light, easy rom-com without too much development and a little absurdity.
SUMMARY
A starry-eyed romantic, a cynical writer, and (the ashes of) an elderly woman take the road trip of a lifetime that just might upend everything they believe about true love.

Millicent Watts-Cohen is on a mission. When she promised her elderly best friend that she'd reunite her with the woman she fell in love with nearly eighty years ago, she never imagined that would mean traveling from D.C. to Key West with three tablespoons of Mrs. Nash's remains in her backpack. But Millie's determined to give her friend a symbolic happily-ever-after, before it's (really) too late—and hopefully reassure herself of love's lasting power in the process.

She just didn't expect to have a living travel companion.

After a computer glitch grounds flights, Millie is forced to catch a ride with Hollis Hollenbeck, an also-stranded acquaintance from her ex's MFA program. Hollis certainly does not believe in happily-ever-afters—symbolic or otherwise—and makes it quite clear that he can't fathom Millie's plan ending well for anyone.

But as they contend with peculiar bed-and-breakfasts, unusual small-town festivals, and deer with a death wish, Millie begins to suspect that her reluctant travel partner might enjoy her company more than he lets on. Because for someone who supposedly doesn't share her views on romance, Hollis sure is becoming invested in the success of their journey. And the closer they get to their destination, the more Millie has to admit that maybe this trip isn't just about Mrs. Nash's love story after all—maybe it's also about her own.
---
What do you think about this review?
Comments
No comments posted.

Registered users may leave comments.
Log in or register now!