Love Spell
October 2006
Featuring: Tressa Jayne Turner
320 pages
ISBN: 0505526948
Paperback
Add to Wish List

This autumn, Tressa Jayne Turner isn't enjoying the frivolity of the season. After being stalked by a psycho dunk-tank clown, all she wants is a slower pace, some candy corn and toffee apples—and a serious story she can sniff out on her own. She's in luck! Reclusive bestselling writer Elizabeth Courtney Howard is coming to town. So, what's stopping Tressa from getting the dope—besides a blackmailing high school homecoming queen candidate, a rival reporter, and the park ranger who's kept Tressa's knickers in a knot since the fourth grade? Only the fact that the skeletons to uncover are all in a closet in a house only Norman Bates could love.

Our Past Week of Fresh Picks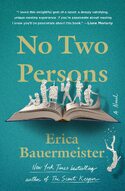 NO TWO PERSONS
by Erica Bauermeister
Featured as Fresh Pick on June 2, 2023
One book. Nine readers. Ten changed lives. New York Times bestselling author Erica Bauermeister's No Two Persons is "a gloriously original celebration Read More »
The character development is brilliant.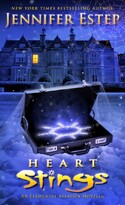 HEART STINGS
by Jennifer Estep
Featured as Fresh Pick on June 1, 2023
Heart stings can be the most dangerous wounds of all . . .Lorelei Parker has had plenty of "heart stings" in her life—moments Read More »
A HEART WORTH STEALING
by Joanna Barker
Featured as Fresh Pick on May 31, 2023
"Unique characters and a fast-paced mystery add flavor to this sweet romance." —Publishers Weekly "An excellent choice for readers who love both Read More »
Surrounded by deception, her heart knows the truth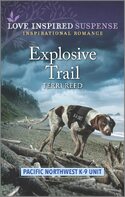 EXPLOSIVE TRAIL
by Terri Reed
Featured as Fresh Pick on May 30, 2023
Can an officer and her K-9 partner survive a bomber with a vendetta? When a serial bomber's explosion in Olympic National Park Read More »
Who knew patrolling a National Park could be this hazardous?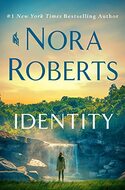 IDENTITY
by Nora Roberts
Featured as Fresh Pick on May 29, 2023
The #1 New York Times-bestselling author's terrifying new thriller about one man's ice-cold malice, and one woman's fight to Read More »
Another Great Nora Roberts Novel
Be prepared to be enthralled and unable to put this riveting book down. 
A thriller that will knock you off your feet!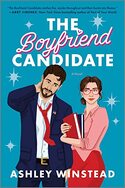 THE BOYFRIEND CANDIDATE
by Ashley Winstead
Featured as Fresh Pick on May 28, 2023
"Charming, swoony, and utterly unputdownable. I LOVE this book!"—LYNN PAINTER, New York Times bestselling author of Better Than Read More »
Fake Dating on the Campaign Trail Rom Com
Totally Swoon-Worthy!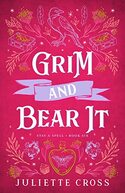 GRIM AND BEAR IT
by Juliette Cross
Featured as Fresh Pick on May 27, 2023
Not even Death can take her from him.Clara Savoie is so confused. She is absolutely positive that Henry Blackwater&nbsp Read More »
Adorable and sexy at the same time!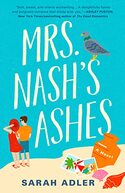 MRS. NASH'S ASHES
by Sarah Adler
Featured as Fresh Pick on May 26, 2023
A starry-eyed romantic, a cynical writer, and (the ashes of) an elderly woman take the road trip of a lifetime that just might Read More »
A light, easy rom-com with a little absurdity!