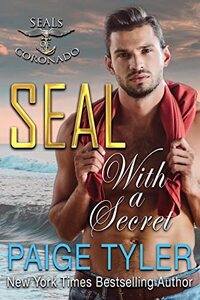 Self Published
August 2022
On Sale: August 16, 2022
ISBN: 8201895303
EAN: 9798201895303
Kindle: B0B1BDRG8W
e-Book
Add to Wish List

SEAL with a Secret

Secrets are his job.

Navy SEAL Lane Roberts is used to danger––but not from within his own SEAL Team. However, secretly dating his teammate Noah's little sister Laurissa might put Lane in more jeopardy than walking into Afghanistan carrying only an American flag. Noah has a huge problem with his sister getting involved with a SEAL, and both he and Lane have a problem with political pawns infiltrating the ballet company where Laurissa performs. Living on the edge every day is part of Lane's job but letting the woman he's falling hard and fast for risk her life doesn't sit well. How can he keep his mind on protecting a diplomat's family and salvaging government secrets if he's worried about keeping his own beautiful secret safe?

This secret is personal.

Laurissa Bradley has had her heart set on Lane Roberts for quite some time. But between his SEAL missions and her work dancing with the San Diego Ballet Company, they've had to postpone all their dates. But when Lane is assigned protect one of the foreign dancers, it throws him and Laurissa together every day––and thankfully, some nights. It also puts Laurissa in the deadly path of international espionage and the hired killers who will stop at nothing to gain access to the information being traded by a member of the dance troupe. But despite what Lane and her brother think, Laurissa isn't the fragile flower they imagine. And she isn't about to let her hunky new boyfriend be killed by some terrorist––not without a fight. Who says only SEALs can save the world?
Start Reading SEAL WITH A SECRET Now

Our Past Week of Fresh Picks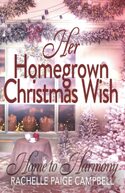 HER HOMEGROWN CHRISTMAS WISH
by Rachelle Paige Campbell
Featured as Fresh Pick on December 4, 2022
All five-year-old Olivia Beacon wants for Christmas is a dad… How on earth is single mom Hannah Beacon supposed to make that Read More »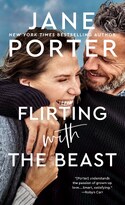 FLIRTING WITH THE BEAST
by Jane Porter
Featured as Fresh Pick on December 3, 2022
A woman expecting to spend the holidays alone finds warmth in the iciest man she knows in this steamy and charming later-in-life romance Read More »
Wintry weather is a character in this mountainside romance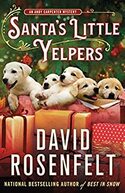 SANTA'S LITTLE YELPERS
by David Rosenfelt
Featured as Fresh Pick on December 2, 2022
'Tis the season in Paterson, New Jersey: Lawyer Andy Carpenter and his golden retriever, Tara, are surrounded by holiday cheer. It's even spread Read More »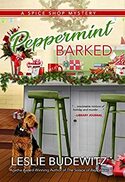 PEPPERMINT BARKED
by Leslie Budewitz
Featured as Fresh Pick on December 1, 2022
As the holiday season lights up Seattle's famed Pike Place Market, Pepper Reece's beloved Spice Shop is brimming with cinnamon, nutmeg Read More »
The Spice Shop Mystery series is definitely not one to be missed!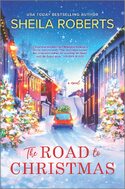 THE ROAD TO CHRISTMAS
by Sheila Roberts
Featured as Fresh Pick on November 30, 2022
Michelle and Max are not planning on a happy holiday. Their marriage is in shambles and the D word has entered their vocabulary. But now Read More »
A simple road trip turns into something very special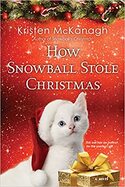 HOW SNOWBALL STOLE CHRISTMAS
by Kristen McKanagh
Featured as Fresh Pick on November 29, 2022
It's Christmas time at the Weber Haus mountainside inn, where the official greeter, watcher, and matchmaker of the hotel's resident humans Read More »
The white fluff ball is at it again!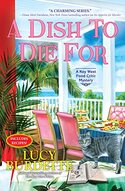 A DISH TO DIE FOR
by Lucy Burdette
Featured as Fresh Pick on November 28, 2022
National bestselling author Lucy Burdette returns to Key West for another delectable dish of secrets, intrigue, and murder.Peace and quiet are hard to find Read More »
Lucy Burdette captures the heart and soul of Key West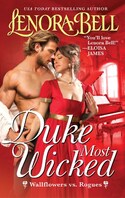 DUKE MOST WICKED
by Lenora Bell
Featured as Fresh Pick on November 27, 2022
USA Today bestselling author Lenora Bell returns to the Wallflowers vs. Rogues series with a brilliant new novel about a scandalous duke and a Read More »
An entertaining if not perfect read.