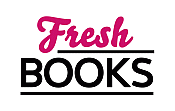 Grab a PSL and a great read in September
"Their first date might be their last!"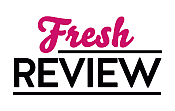 Reviewed by Annetta Sweetko
Posted August 26, 2022

It seems the world is against Lane Roberts for dating his SEAL teammate's little sister because they have had to break several dates without going on one. It's a simple run-in at a bowling alley that finally leads them to a partial date. But this SEAL WITH A SECRET isn't about to look a gift horse in the mouth and enjoy. Too bad, the bad luck keeps falling in their paths because his gut instinct tells him they are being watched.

The world is against them it seems. Finally, a time alone and the world starts to explode around them. So not only her brother is against them, but the Russians and Belarusians, the C.I.A., and even the N.S.A. are coming after them. Laurissa Bradley just wants to date the hunk she has a crush on! Not get shot at, almost kidnapped and frightened. She wants to dance her ballet and date Lane. Is that too much to ask? For a while, it certainly seems that way as they both get caught up in his duty and her performance and the other performers who want something.

SEAL WITH A SECRET is a sweet, wild ride. Lane and Laurissa just want to date! That's it. But at every turn, something else happens to them, but they chug on and fall in love. They are an amazing couple who are perfectly matched and just different enough to be realistic. It was great when they found out her brother's role in a number of their broken dates and how - though he wanted to punch him out - he let Laurissa handle things her way. (Though they do almost come to blows a couple of times.)

The ballet troupe and the foreign performers all added a lot of different personalities to SEAL WITH A SECRET. But it is the romance, that almost isn't, that makes this book a page-turner. You have to see what can happen next.

Fear not, author Paige Tyler knows exactly what her romance, SEAL fans want, and gives it all in a fast-paced, sweet and steamy, action-packed book that is called SEAL WITH A SECRET.
SUMMARY
SEAL with a Secret

Secrets are his job.

Navy SEAL Lane Roberts is used to danger––but not from within his own SEAL Team. However, secretly dating his teammate Noah's little sister Laurissa might put Lane in more jeopardy than walking into Afghanistan carrying only an American flag. Noah has a huge problem with his sister getting involved with a SEAL, and both he and Lane have a problem with political pawns infiltrating the ballet company where Laurissa performs. Living on the edge every day is part of Lane's job but letting the woman he's falling hard and fast for risk her life doesn't sit well. How can he keep his mind on protecting a diplomat's family and salvaging government secrets if he's worried about keeping his own beautiful secret safe?

This secret is personal.

Laurissa Bradley has had her heart set on Lane Roberts for quite some time. But between his SEAL missions and her work dancing with the San Diego Ballet Company, they've had to postpone all their dates. But when Lane is assigned protect one of the foreign dancers, it throws him and Laurissa together every day––and thankfully, some nights. It also puts Laurissa in the deadly path of international espionage and the hired killers who will stop at nothing to gain access to the information being traded by a member of the dance troupe. But despite what Lane and her brother think, Laurissa isn't the fragile flower they imagine. And she isn't about to let her hunky new boyfriend be killed by some terrorist––not without a fight. Who says only SEALs can save the world?
---
What do you think about this review?
Comments
No comments posted.

Registered users may leave comments.
Log in or register now!