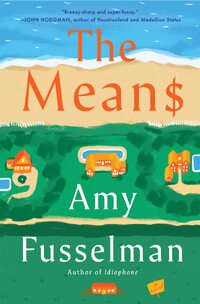 Mariner Books
September 2022
On Sale: September 6, 2022
256 pages
ISBN: 0063248719
EAN: 9780063248717
Kindle: B09NJMNJH8
Hardcover / e-Book / audiobook
Add to Wish List

The debut novel from "wholly original" (Vogue) memoirist Amy Fusselman, a tragicomic family saga that skewers contemporary issues of money, motherhood, and class through a well-to-do woman's quest to buy a Hamptons beach house.

Shelly Means, a wealthy stay-at-home mom and disgraced former PTA president, is poised to get the one thing in life she really wants: a beach house in the Hamptons. Who would have guessed that Shelly, the product of frugal Midwesterners, or her husband George, an unrepentant thrift shopper, would ever be living among such swells? But Shelly believes it's possible. It might be a very small house, and it might be in the least-fancy part of the Hamptons. But Shelly has a vision board, an architect, and a plan.
But what should be a simple real estate transaction quickly goes awry as Shelly's new neighbors disapprove of her proposed shipping container house at the same time that George's lucrative work as a VoiceOver artist dries up. But Shelly is dogged. She knows how to go into beast mode. But will it ever be enough to realize her beach house dreams?
A novel of real estate, ambition, family, and money from "one of our best interrogators of how we live now, and how we should live" (Dave Eggers), The Means is also a fantastical, fast-moving and very funny exploration of class, wealth, and the value of work.
Start Reading THE MEANS Now

Our Past Week of Fresh Picks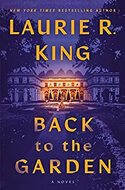 BACK TO THE GARDEN
by Laurie R. King
Featured as Fresh Pick on September 24, 2022
A magnificent house, vast formal gardens, a golden family that shaped California, and a colorful past filled with now-famous artists: the Gardener Estate was Read More »
Tightly woven contemporary mystery with 70's hippie commune flashbacks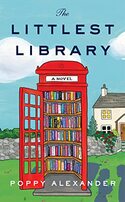 THE LITTLEST LIBRARY
by Poppy Alexander
Featured as Fresh Pick on September 23, 2022
A heartwarming literary-themed novel about a woman who turns an ordinary red phone box into the littlest library in England and brings together a Read More »
A charming book box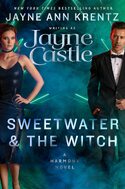 SWEETWATER AND THE WITCH
by Jayne Castle
Featured as Fresh Pick on September 22, 2022
Welcome to the world of Harmony, where—despite its name, things are anything but—danger lurks just beneath the surface in this new Read More »
This book has everything - including Dust Bunnies!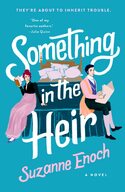 SOMETHING IN THE HEIR
by Suzanne Enoch
Featured as Fresh Pick on September 21, 2022
In Something in the Heir, smart, capable heiress Emmeline Pershing will do anything to keep her beloved home; and all it takes is an arranged Read More »
Borrowed orphans attempt to play aristocratic children to bamboozle grandfather
I admire the utter uniqueness of this story. It's definitely one-of-a-kind!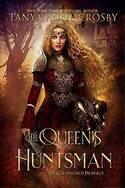 THE QUEEN'S HUNTSMAN
by Tanya Anne Crosby
Featured as Fresh Pick on September 20, 2022
Discovering his bride's hair is not gold, Loc reveals his true nature. Ambitious and cruel, he never coveted his ill-favored Cornish Bride. Now Read More »
Celtic fantasy in Cornwall with a Princess fighting traitors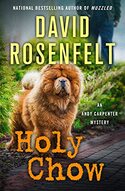 HOLY CHOW
by David Rosenfelt
Featured as Fresh Pick on September 19, 2022
Retired lawyer Andy Carpenter's calling has always been running the Tara Foundation. The dog rescue organization places hundreds of dogs in new homes Read More »
Another superb entry in the long-running Andy Carpenter series by David Rosenfelt.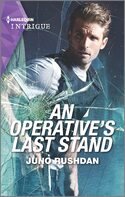 AN OPERATIVE'S LAST STAND
by Juno Rushdan
Featured as Fresh Pick on September 18, 2022
A kill squad is closing in…Now this team leader must risk everything for answersBarely escaping CIA mercenaries, ex-agent Hunter Wright is after Read More »
An Operative's Last Stand leads to love and danger.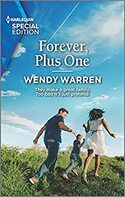 FOREVER, PLUS ONE
by Wendy Warren
Featured as Fresh Pick on September 17, 2022
Nikki Choi loves the boisterous family she was adopted into as a baby. But dreams of her own happy-ever-after are dashed when her Read More »
Pure creative and current comedy