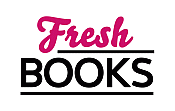 Grab a PSL and a great read in September
"A unique and funny story!"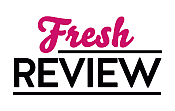 Reviewed by Evie Harris
Posted September 13, 2022

Shelly Means is many things and has many jobs of the non-paying sort, but what matters most to her after her family is getting a beach house in the Hamptons. So, this is what she sets out to do. She is not poor, but a waterfront mansion is out of the question. A home comprised of shipping containers just might work. Perhaps the tick infestation can be cleared of the lot the family owns and just maybe the Board will stop calling the house a trailer.
The author has masterfully crafted an original and memorable protagonist. Shelly has a skewed approach in how she thinks and deals with money. She has a bit of an anger management problem. too. Her observations are so well presented that I started to agree with her, even though I know better. The rest of the characters are a varied lot. Their interactions are totally believable. My personal favorite is Shelly's young daughter who reads about Chernoble and plays at being a member of the Donner party. Plenty goes wrong in this narrative, but much more goes right. I found myself laughing out loud through much of the narrative and, for me, this is important.
I loved reading this book. It is well plotted and moves quickly. Shelly might not be perfect, but she is well worth getting to know.
SUMMARY
The debut novel from "wholly original" (Vogue) memoirist Amy Fusselman, a tragicomic family saga that skewers contemporary issues of money, motherhood, and class through a well-to-do woman's quest to buy a Hamptons beach house.

Shelly Means, a wealthy stay-at-home mom and disgraced former PTA president, is poised to get the one thing in life she really wants: a beach house in the Hamptons. Who would have guessed that Shelly, the product of frugal Midwesterners, or her husband George, an unrepentant thrift shopper, would ever be living among such swells? But Shelly believes it's possible. It might be a very small house, and it might be in the least-fancy part of the Hamptons. But Shelly has a vision board, an architect, and a plan.
But what should be a simple real estate transaction quickly goes awry as Shelly's new neighbors disapprove of her proposed shipping container house at the same time that George's lucrative work as a VoiceOver artist dries up. But Shelly is dogged. She knows how to go into beast mode. But will it ever be enough to realize her beach house dreams?
A novel of real estate, ambition, family, and money from "one of our best interrogators of how we live now, and how we should live" (Dave Eggers), The Means is also a fantastical, fast-moving and very funny exploration of class, wealth, and the value of work.
---
What do you think about this review?
Comments
No comments posted.

Registered users may leave comments.
Log in or register now!