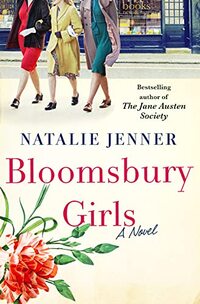 A Novel
St. Martins Press
May 2022
On Sale: May 17, 2022
Featuring: Vivien Lowry; Grace Perkins; Evie Stone
304 pages
ISBN: 1250276691
EAN: 9781250276698
Kindle: B09CNDV5GJ
Hardcover / e-Book
Add to Wish List

Natalie Jenner, the internationally bestselling author of The Jane Austen Society, returns with a compelling and heartwarming story of post-war London, a century-old bookstore, and three women determined to find their way in a fast-changing world in Bloomsbury Girls.

Bloomsbury Books is an old-fashioned new and rare book store that has persisted and resisted change for a hundred years, run by men and guided by the general manager's unbreakable fifty-one rules. But in 1950, the world is changing, especially the world of books and publishing, and at Bloomsbury Books, the girls in the shop have plans:

Vivien Lowry: Single since her aristocratic fiance was killed in action during World War II, the brilliant and stylish Vivien has a long list of grievances--most of them well justified and the biggest of which is Alec McDonough, the Head of Fiction.

Grace Perkins: Married with two sons, she's been working to support the family following her husband's breakdown in the aftermath of the war. Torn between duty to her family and dreams of her own.

Evie Stone: In the first class of female students from Cambridge permitted to earn a degree, Evie was denied an academic position in favor of her less accomplished male rival. Now she's working at Bloomsbury Books while she plans to remake her own future.

As they interact with various literary figures of the time--Daphne Du Maurier, Ellen Doubleday, Sonia Blair (widow of George Orwell), Samuel Beckett, Peggy Guggenheim, and others--these three women with their complex web of relationships, goals and dreams are all working to plot out a future that is richer and more rewarding than anything society will allow.
Start Reading BLOOMSBURY GIRLS Now

Our Past Week of Fresh Picks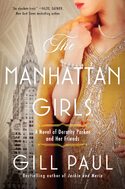 THE MANHATTAN GIRLS
by Gill Paul
Featured as Fresh Pick on August 16, 2022
It's a 1920s version of Sex and the City, as Dorothy Parker—one of the wittiest women who ever wielded a pen Read More »
Modern Day Sex and the City, Not Really!
Jazz Age Women Supporting Each Other
MUNCHIES AND MURDER
by Leslie Langtry
Featured as Fresh Pick on August 15, 2022
From USA Today bestselling author Leslie Langtry comes Merry Wrath's most wild case yet!Ex-CIA agent turned scout leader, Merry Wrath Read More »
Absolutely hysterical!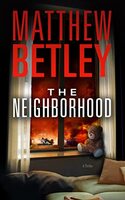 THE NEIGHBORHOOD
by Matthew Betley
Featured as Fresh Pick on August 14, 2022
It's not such a beautiful day in the neighborhood ... From the critically acclaimed author of the Logan West thrillers comes a can't-miss Read More »
Intense Read
BRATVA SWEETHEART
by Celeste Barclay, Sabine Barclay
Featured as Fresh Pick on August 13, 2022
She thought it was only for one night… I've never let anyone into my life. At least not like her. Not until Read More »
An exciting, danger filled, dark Russian mafia read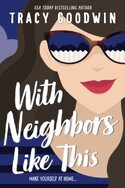 WITH NEIGHBORS LIKE THIS
by Tracy Goodwin
Featured as Fresh Pick on August 12, 2022
Amelia Marsh relocates with her two young kids to a northern suburb of Houston after a brutal divorce. All she wants is a bit of Read More »
Gnome or no gnome?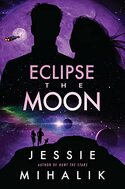 ECLIPSE THE MOON
by Jessie Mihalik
Featured as Fresh Pick on August 11, 2022
Kee Ildez has been many things: hacker, soldier, bounty hunter. She never expected to be a hero, but when a shadowy group of traitors starts Read More »
Rocket-like action in this space opera of found family amidst war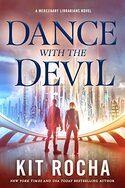 DANCE WITH THE DEVIL
by Kit Rocha
Featured as Fresh Pick on August 10, 2022
Tobias Richter, the fearsome VP of Security of the TechCorps is dead. The puppetmaster is gone and the organization is scrambling to maintain control by Read More »
Band of mercenary librarians and supersoldiers decide the time for a revolution is here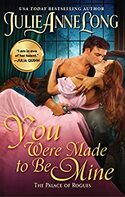 YOU WERE MADE TO BE MINE
by Julie Anne Long
Featured as Fresh Pick on August 9, 2022
"I am in awe of her talent."— Julia Quinn In the fifth installment of USA Today bestselling author Julie Anne Long Read More »
A spymaster tracks an earl's escaped fiancée and discovers his own true love