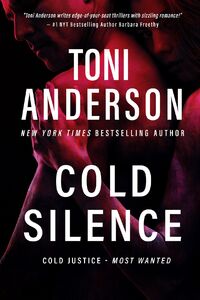 Cold Justice - Most Wanted #1
Author Self-Published
June 2022
On Sale: June 14, 2022
ISBN: 1988812887
EAN: 9781988812885
Kindle: B09DDH1DPH
Paperback / e-Book
Add to Wish List

FBI Hostage Rescue Team member Shane Livingstone is frustrated when an injury sidelines him during an operation to catch a sadistic killer. A killer who auctions off vicious ways to torture his victims and screens the events for money on the dark web. When a teammate dies during the op, Shane's devastated and vows to track down the monster responsible—but to do so he'll need access to specialized skills he doesn't possess.
A bloody game of cat and mouse…
As a white-hat hacker at Alex Parker's security firm, Yael Brooks knows how to track predators through the darkest recesses of cyberspace. She can't say no to Shane's request…even though she fears her own secrets may put her at risk.
With a serial killer who makes it personal…
Shane and Yael must work together as a team if they hope to stop this psychopath. As they begin to grow closer, Shane demands Yael's complete trust, but trust is the one thing Yael is reluctant to give. As the chase intensifies and more people die, it becomes obvious that the killer knows exactly who Yael is and plans to make both her and Shane pay the ultimate price for getting in his way.
Excerpt
The parking lot was empty of people. Laura's car was gone from the spot where she'd left it earlier. Yael was annoyed with her friend but she sent her a quick text to check she was okay.
It was about two miles to her new place and if it wasn't for the memory of what she'd witnessed last Friday night she'd have started hiking along the dark road already. Instead, she pressed the button to call a rideshare.
The door of the bar opened and Shane Livingstone strode out. He stopped in surprise. "Something wrong with your car?"
She laughed softly. "Only the fact I don't own one. Laura drove us here. I'm calling a rideshare."
He tipped down his chin and frowned over his straight nose. "Don't even think about it." He held up his key fob with his good hand. "Come on, I'll give you a ride."
She shook her head. "I don't even know you."
"And you know the Uber driver?" he scoffed.
She hesitated. "I get rides all the time."
He snorted. "You gonna Uber to work? You think the USMC guards are gonna let them past the barriers?"
She crossed her arms. "Firstly, I didn't say I was working on base"—though she was—"and, secondly, I didn't say I didn't have transportation. I said I didn't have a car."
"Who the hell doesn't have a car?" Amusement tugged at his lips and she forced herself to look away. God, he was attractive. "Look, I'm heading home and I'm happy to give you a ride. Saves me following your driver to make sure you get home safe, and it also makes me look good to the Marines who are about to walk out this door thinking I got lucky with the hottest chick in the place."
"Hottest chick?" she sputtered, half indignation, half surprise. "Wait. Was I the only female in there?"
He grinned and shook his head. "You are a hard woman to compliment."
"Maybe you shouldn't lead with you look pale and I might believe you."
"I didn't mean you aren't attractive." He sounded genuinely confused.
Damn, this conversation was mortifying. She wasn't fishing for compliments.
He hunched his shoulders as if to fight off the biting chill in the air, not surprising considering he was only wearing a t-shirt and jeans. "Look, Yael." She jolted as he said her name. "After last week I don't like the idea of you being in a vulnerable position when it's avoidable. It would make me feel better if you let me give you a ride home. I promise I won't try to suck your face."
Embarrassment burned her cheeks once again. She hadn't meant to suggest for a moment that he would make a pass at her. This was why she preferred computers to people. She had yet to offend a PC with a socially awkward moment.
Start Reading COLD SILENCE Now

Cold Justice – Most Wanted

Cold Deceit
#2.0
Amazon.com | | Apple Books | Kobo | Google Play

Our Past Week of Fresh Picks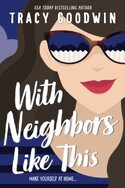 WITH NEIGHBORS LIKE THIS
by Tracy Goodwin
Featured as Fresh Pick on August 12, 2022
Amelia Marsh relocates with her two young kids to a northern suburb of Houston after a brutal divorce. All she wants is a bit of Read More »
Gnome or no gnome?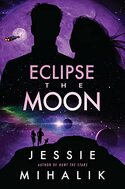 ECLIPSE THE MOON
by Jessie Mihalik
Featured as Fresh Pick on August 11, 2022
Kee Ildez has been many things: hacker, soldier, bounty hunter. She never expected to be a hero, but when a shadowy group of traitors starts Read More »
Rocket-like action in this space opera of found family amidst war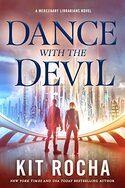 DANCE WITH THE DEVIL
by Kit Rocha
Featured as Fresh Pick on August 10, 2022
Tobias Richter, the fearsome VP of Security of the TechCorps is dead. The puppetmaster is gone and the organization is scrambling to maintain control by Read More »
Band of mercenary librarians and supersoldiers decide the time for a revolution is here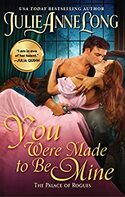 YOU WERE MADE TO BE MINE
by Julie Anne Long
Featured as Fresh Pick on August 9, 2022
"I am in awe of her talent."— Julia Quinn In the fifth installment of USA Today bestselling author Julie Anne Long Read More »
A spymaster tracks an earl's escaped fiancée and discovers his own true love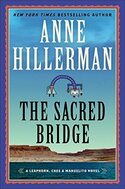 THE SACRED BRIDGE
by Anne Hillerman
Featured as Fresh Pick on August 8, 2022
A fine legacy series . . . in the spirit of her late father, Tony."—Booklist An ancient mystery resurfaces with ramifications for Read More »
Water is life in the Four Corners States.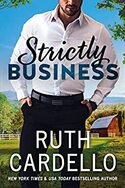 STRICTLY BUSINESS
by Ruth Cardello
Featured as Fresh Pick on August 7, 2022
Lies and attraction abound when a savvy businessman posing as his twin and an oil baron's niece battle over a family farm in Read More »
Oil firms want the land, but these twin brothers are not moving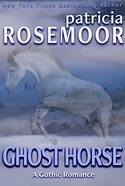 GHOST HORSE
by Patricia Rosemoor
Featured as Fresh Pick on August 6, 2022
Chloe Morgan is the summer tutor of the daughter of Graylord Pastures's owner, Damian Graylord. But her real job is investigating what really happened Read More »
A haunted family in this Gothic romance near the Mississippi
BLOOMSBURY GIRLS
by Natalie Jenner
Featured as Fresh Pick on August 5, 2022
Natalie Jenner, the internationally bestselling author of The Jane Austen Society, returns with a compelling and heartwarming story of post-war London, a century Read More »
Welcome to the world of book selling in London 1950