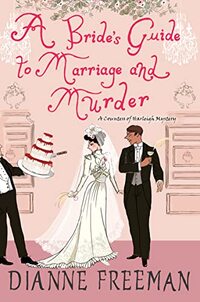 A Countess of Harleigh Mystery # 5
Kensington
July 2022
On Sale: June 28, 2022
304 pages
ISBN: 1496731611
EAN: 9781496731616
Kindle: B09HRC11G9
Hardcover / e-Book
Add to Wish List

On the eve of her marriage to George Hazelton, Frances has a great deal more on her mind than flowers and seating arrangements. The Connors and the Bainbridges, two families of American robber barons, have taken up residence in London, and their bitter rivalry is spilling over into the highest social circles. At the request of her brother, Alonzo, who is quite taken with Miss Madeline Connor, Frances has invited the Connor family to her wedding. Meanwhile, Frances's mother has invited Mr. Bainbridge, and Frances fears the wedding may end up being newspaper-worthy for all the wrong reasons.

On the day itself, Frances is relieved to note that Madeline's father is not among the guests assembled at the church. The reason for his absence, however, turns out to be most unfortunate: Mr. Connor is found murdered in his home. More shocking still, Alonzo is caught at the scene, holding the murder weapon.

Powerful and ruthless, Connor appears to have amassed a wealth of enemies alongside his fortune. Frances and George agree to put their wedding trip on hold to try and clear Alonzo's name. But there are secrets to sift through, not just in the Bainbridge and Connor families, but also in their own. And with a killer determined to evade discovery at any cost—even if it means taking another life—Frances's first days as a newlywed will be perilous indeed . . .
Start Reading A BRIDE'S GUIDE TO MARRIAGE AND MURDER Now

Our Past Week of Fresh Picks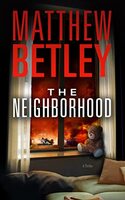 THE NEIGHBORHOOD
by Matthew Betley
Featured as Fresh Pick on August 14, 2022
It's not such a beautiful day in the neighborhood ... From the critically acclaimed author of the Logan West thrillers comes a can't-miss Read More »
Intense Read
BRATVA SWEETHEART
by Celeste Barclay, Sabine Barclay
Featured as Fresh Pick on August 13, 2022
She thought it was only for one night… I've never let anyone into my life. At least not like her. Not until Read More »
An exciting, danger filled, dark Russian mafia read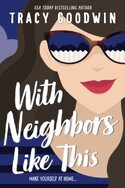 WITH NEIGHBORS LIKE THIS
by Tracy Goodwin
Featured as Fresh Pick on August 12, 2022
Amelia Marsh relocates with her two young kids to a northern suburb of Houston after a brutal divorce. All she wants is a bit of Read More »
Gnome or no gnome?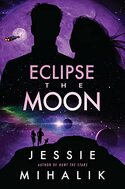 ECLIPSE THE MOON
by Jessie Mihalik
Featured as Fresh Pick on August 11, 2022
Kee Ildez has been many things: hacker, soldier, bounty hunter. She never expected to be a hero, but when a shadowy group of traitors starts Read More »
Rocket-like action in this space opera of found family amidst war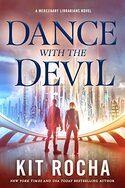 DANCE WITH THE DEVIL
by Kit Rocha
Featured as Fresh Pick on August 10, 2022
Tobias Richter, the fearsome VP of Security of the TechCorps is dead. The puppetmaster is gone and the organization is scrambling to maintain control by Read More »
Band of mercenary librarians and supersoldiers decide the time for a revolution is here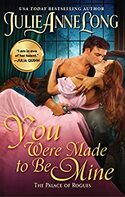 YOU WERE MADE TO BE MINE
by Julie Anne Long
Featured as Fresh Pick on August 9, 2022
"I am in awe of her talent."— Julia Quinn In the fifth installment of USA Today bestselling author Julie Anne Long Read More »
A spymaster tracks an earl's escaped fiancée and discovers his own true love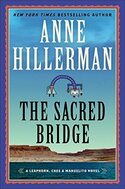 THE SACRED BRIDGE
by Anne Hillerman
Featured as Fresh Pick on August 8, 2022
A fine legacy series . . . in the spirit of her late father, Tony."—Booklist An ancient mystery resurfaces with ramifications for Read More »
Water is life in the Four Corners States.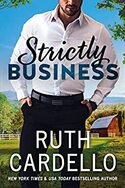 STRICTLY BUSINESS
by Ruth Cardello
Featured as Fresh Pick on August 7, 2022
Lies and attraction abound when a savvy businessman posing as his twin and an oil baron's niece battle over a family farm in Read More »
Oil firms want the land, but these twin brothers are not moving