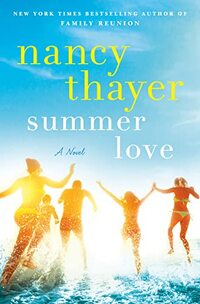 Balantine Books
May 2022
On Sale: May 3, 2022
ISBN: 0593358422
EAN: 9780593358429
Kindle: B09BTFSLPT
Hardcover / e-Book
Add to Wish List

NATIONAL BESTSELLER - Old secrets come to light when four friends gather on Nantucket for a life-changing reunion in this heartwarming novel of love and self-discovery by New York Times bestselling author Nancy Thayer.

When four strangers rent bargain-basement rooms in an old hotel near the beach, they embark on the summer of their lives. First there's Ariel Spencer, who has big dreams of becoming a writer and is looking for inspiration in Nantucket's high society. Her new friend Sheila Murphy is a good Catholic girl from Ohio whose desire for adventure is often shadowed by her apprehension. Then there's small-town Missourian Wyatt Smith, who's immediately taken with Ariel. The last of the four, Nick Volkov, is looking to make a name for himself and have a blast along the way. Despite their differences, the four bond over trips to the beach, Wednesday-night dinners, and everything that Nantucket has to offer. But venturing out on their own for the first time, with all its adventure and risks, could change the course of their lives.

Twenty-six years after that amazing summer, Ariel, Sheila, Wyatt, and Nick reunite at the hotel where they first met. Now it's called The Lighthouse and Nick owns the entire operation with his wife and daughter. Ariel and Wyatt, married for decades, arrive with their son, and Sheila's back too, with her daughter by her side. Life hasn't exactly worked out the way they had all hoped. Ariel's dreams have since faded and been pushed aside, but she's determined to rediscover the passion she once had. Nick has the money and reputation of a successful businessman, but is it everything he had hoped for? And Sheila has never been able to shake the secret she's kept since that summer. Being back together again will mean confronting the past and finding themselves. Meanwhile, the next generation discovers Nantucket: Their children explore the island together, experiencing love and heartbreak and forging lifelong bonds, just as their parents did all those years ago. It's sure to be one unforgettable reunion.

This delightful novel from beloved storyteller Nancy Thayer explores the potential of dreams and the beauty of friendship.
Start Reading SUMMER LOVE Now

Our Past Week of Fresh Picks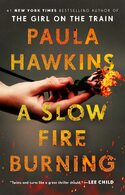 A SLOW FIRE BURNING
by Paula Hawkins
Featured as Fresh Pick on June 27, 2022
The scorching new thriller from the #1 New York Times bestselling author of The Girl on the Train. "A Slow Fire Burning twists Read More »
A Haunting Story!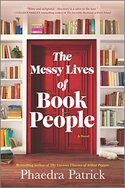 THE MESSY LIVES OF BOOK PEOPLE
by Phaedra Patrick
Featured as Fresh Pick on June 26, 2022
Mother of two Liv Green barely scrapes by as a maid to make ends meet, often finding escape in a good book while daydreaming of Read More »
A Beautiful mess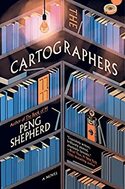 THE CARTOGRAPHERS
by Peng Shepherd
Featured as Fresh Pick on June 25, 2022
Nell Young's whole life and greatest passion is cartography. Her father, Dr. Daniel Young, is a legend in the field, and Nell&rsquo Read More »
An engaging and thrilling mystery sure to entertain and keep you up reading past your bedtime!
Page turning thriller that relies on mapmaking secret to activate magic...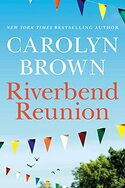 RIVERBEND REUNION
by Carolyn Brown
Featured as Fresh Pick on June 24, 2022
Back home is the best place to start over in a heart-stirring Texas romance about friendship, second chances, and small-town scandals by&nbsp Read More »
Working together makes everyone stronger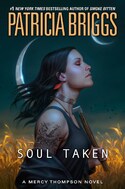 SOUL TAKEN
by Patricia Briggs
Featured as Fresh Pick on June 23, 2022
Mercy Thompson, car mechanic and shapeshifter, must face her greatest fears in this chilling entry in the #1 New York Times bestselling series. The vampire Read More »
Shapeshifters must defeat a soul reaper wielding a lethal fae artifact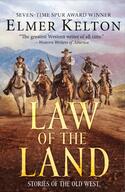 LAW OF THE LAND
by Elmer Kelton
Featured as Fresh Pick on June 22, 2022
Sixteen stories, where good meets bad, and everything in between, from the legendary author of the west, Elmer Kelton.Law of the Land chronicles some Read More »
From rustlers and Rangers to elderly cowpokes, these Western stories have it all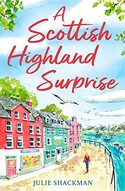 A SCOTTISH HIGHLAND SURPRISE
by Julie Shackman
Featured as Fresh Pick on June 21, 2022
Discover the secrets and surprises that the scenic Scottish town of Briar Glen has to offer… The brand new Scottish romance from the bestselling Read More »
China and curiosity in this Scottish romance tale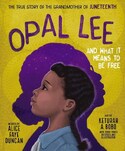 OPAL LEE AND WHAT IT MEANS TO BE FREE
by Alice Faye Duncan
Featured as Fresh Pick on June 20, 2022
Black activist Opal Lee had a vision of Juneteenth as a holiday for everyone. This true story celebrates Black joy and inspires children to see Read More »