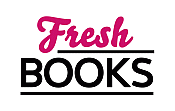 Summer reads begin in June!
"Just to show that summer love can be really complicated"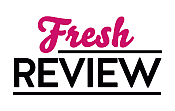 Reviewed by Sandra Wurman
Posted June 18, 2022

Summer love is a rather vague description for a phenomenon that happens all too often. Perhaps just a one-time experience, or sort of an experiment. A time out of time to spread your wings. A time to reflect on the possibilities. It is often not really love at all, more like a fleeting coupling with no future in sight or expected.

In SUMMER LOVE four young people are randomly put together for the summer, each working odd jobs on Nantucket. Kind of a bridge between schooling and careers. Even a time to dissect current relationships or dream about new ones.

Nancy Thayer sends us back and forth between then and now, this summer and that summer, some twenty years apart. It's interesting looking at people to see how they have changed, if they have changed. Some had dreams that had come true, of course with hard work and tenacity. Others had drifted into a comfortable life, seemingly happy and content. But this is a Nancy Thayer novel, and nothing could be simple.

Summer on the island had given the four a chance to work and play. Wyatt knew what his future was to be, following in his father's footsteps as a scientist. Nick had visions of being a successful owner of a vast hotel dynasty. Ariel's vision was to become an author, writing a great novel. Sheila was just going to enjoy some fun before settling down with her fiancé Hank. At first glance these four are as different as can be, but they developed a great friendship and bond that lasted these last twenty years.

It's an interesting concept, that's highlighted in this novel, of how your past sometimes intrudes on your present and could impact the future. As we travel from then to now, we see what the fours lives have become. We see their newly formed families. We meet their kids, at least some of them. And we watch their twenty-year-old relationship morph into new ones.

There are lots of surprises and aha moments in SUMMER LOVE. I will let you enjoy and uncover these surprises. All and all, SUMMER LOVE is a delightful look into a summer of swimming, exploring, and experiences - both in the past and now. Well-developed characters abound in the latest book by Nancy Thayer. SUMMER LOVE will leave you exploring your own experiences and certainly bring a smile to your face. Young love can be so grand. Young love can break your heart. In SUMMER LOVE Nancy Thayer explores it all through this amazing cast of characters.
SUMMARY
NATIONAL BESTSELLER - Old secrets come to light when four friends gather on Nantucket for a life-changing reunion in this heartwarming novel of love and self-discovery by New York Times bestselling author Nancy Thayer.

When four strangers rent bargain-basement rooms in an old hotel near the beach, they embark on the summer of their lives. First there's Ariel Spencer, who has big dreams of becoming a writer and is looking for inspiration in Nantucket's high society. Her new friend Sheila Murphy is a good Catholic girl from Ohio whose desire for adventure is often shadowed by her apprehension. Then there's small-town Missourian Wyatt Smith, who's immediately taken with Ariel. The last of the four, Nick Volkov, is looking to make a name for himself and have a blast along the way. Despite their differences, the four bond over trips to the beach, Wednesday-night dinners, and everything that Nantucket has to offer. But venturing out on their own for the first time, with all its adventure and risks, could change the course of their lives.

Twenty-six years after that amazing summer, Ariel, Sheila, Wyatt, and Nick reunite at the hotel where they first met. Now it's called The Lighthouse and Nick owns the entire operation with his wife and daughter. Ariel and Wyatt, married for decades, arrive with their son, and Sheila's back too, with her daughter by her side. Life hasn't exactly worked out the way they had all hoped. Ariel's dreams have since faded and been pushed aside, but she's determined to rediscover the passion she once had. Nick has the money and reputation of a successful businessman, but is it everything he had hoped for? And Sheila has never been able to shake the secret she's kept since that summer. Being back together again will mean confronting the past and finding themselves. Meanwhile, the next generation discovers Nantucket: Their children explore the island together, experiencing love and heartbreak and forging lifelong bonds, just as their parents did all those years ago. It's sure to be one unforgettable reunion.

This delightful novel from beloved storyteller Nancy Thayer explores the potential of dreams and the beauty of friendship.
---
What do you think about this review?
Comments
No comments posted.

Registered users may leave comments.
Log in or register now!