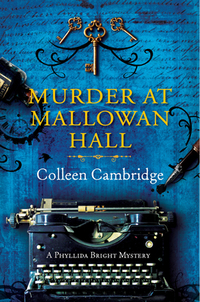 Phyllida Bright
Kensington
November 2021
On Sale: October 26, 2021
Featuring: Phyllida Bright
304 pages
ISBN: 1496732448
EAN: 9781496732446
Kindle: B08VFBTXVB
Hardcover / e-Book / audiobook
Add to Wish List

The first in an exciting new historical mystery series set in the home of Agatha Christie!

Colleen Cambridge's charming and inventive new historical series introduces an unforgettable heroine in Phyllida Bright, fictional housekeeper for none other than famed mystery novelist Agatha Christie. When a dead body is found during a house party at the home of Agatha Christie and her husband Max Mallowan, it's up to famous author's head of household, Phyllida Bright, to investigate...

Tucked away among Devon's rolling green hills, Mallowan Hall combines the best of English tradition with the modern conveniences of 1930. Housekeeper Phyllida Bright, as efficient as she is personable, manages the large household with an iron fist in her very elegant glove. In one respect, however, Mallowan Hall stands far apart from other picturesque country houses...

The manor is home to archaeologist Max Mallowan and his famous wife, Agatha Christie. Phyllida is both loyal to and protective of the crime writer, who is as much friend as employer. An aficionado of detective fiction, Phyllida has yet to find a gentleman in real life half as fascinating as Mrs. Agatha's Belgian hero, Hercule Poirot. But though accustomed to murder and its methods as frequent topics of conversation, Phyllida is unprepared for the sight of a very real, very dead body on the library floor...

A former Army nurse, Phyllida reacts with practical common sense--and a great deal of curiosity. It soon becomes clear that the victim arrived at Mallowan Hall under false pretenses during a weekend party. Now, Phyllida not only has a houseful of demanding guests on her hands--along with a distracted, anxious staff--but hordes of reporters camping outside. When another dead body is discovered--this time, one of her housemaids--Phyllida decides to follow in M. Poirot's footsteps to determine which of the Mallowans' guests is the killer. With help from the village's handsome physician, Dr. Bhatt, Mr. Dobble, the butler, along with other household staff, Phyllida assembles the clues. Yet, she is all too aware that the killer must still be close at hand and poised to strike again. And only Phyllida's wits will prevent her own story from coming to an abrupt end...
Start Reading MURDER AT MALLOWAN HALL Now

Our Past Week of Fresh Picks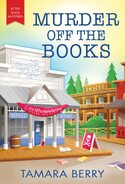 MURDER OFF THE BOOKS
by Tamara Berry
Featured as Fresh Pick on June 5, 2023
2023 Edgar Award Nominee, Lilian Jackson Braun Prize for Buried in a Good Book Author Tess Harrow is looking to get back in the town Read More »
Entertaining all the way until the thrilling conclusion...
Tamara Berry writes a complex, intriguing mystery ..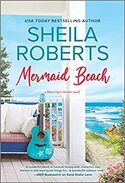 MERMAID BEACH
by Sheila Roberts
Featured as Fresh Pick on June 4, 2023
USA TODAY bestselling author Sheila Roberts takes listeners back to Moonlight Harbor with a story of music, hopes, dreams and family, brimming with Read More »
Three women take a chance on love and their dreams.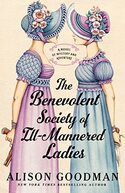 THE BENEVOLENT SOCIETY OF ILL-MANNERED LADIES
by Alison Goodman
Featured as Fresh Pick on June 3, 2023
A high society amateur detective at the heart of Regency London uses her wits and invisibility as an 'old maid' to protect other Read More »
A Highly Recommended Regency Filled With Mystery, Scandal, and High Stakes Rescues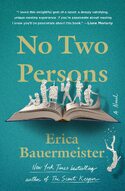 NO TWO PERSONS
by Erica Bauermeister
Featured as Fresh Pick on June 2, 2023
One book. Nine readers. Ten changed lives. New York Times bestselling author Erica Bauermeister's No Two Persons is "a gloriously original celebration Read More »
The character development is brilliant.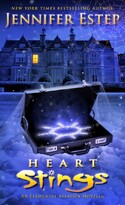 HEART STINGS
by Jennifer Estep
Featured as Fresh Pick on June 1, 2023
Heart stings can be the most dangerous wounds of all . . .Lorelei Parker has had plenty of "heart stings" in her life—moments Read More »
A HEART WORTH STEALING
by Joanna Barker
Featured as Fresh Pick on May 31, 2023
"Unique characters and a fast-paced mystery add flavor to this sweet romance." —Publishers Weekly "An excellent choice for readers who love both Read More »
Surrounded by deception, her heart knows the truth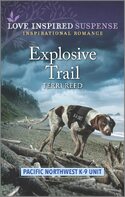 EXPLOSIVE TRAIL
by Terri Reed
Featured as Fresh Pick on May 30, 2023
Can an officer and her K-9 partner survive a bomber with a vendetta? When a serial bomber's explosion in Olympic National Park Read More »
Who knew patrolling a National Park could be this hazardous?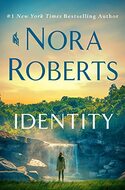 IDENTITY
by Nora Roberts
Featured as Fresh Pick on May 29, 2023
The #1 New York Times-bestselling author's terrifying new thriller about one man's ice-cold malice, and one woman's fight to Read More »
Another Great Nora Roberts Novel
Be prepared to be enthralled and unable to put this riveting book down. 
A thriller that will knock you off your feet!