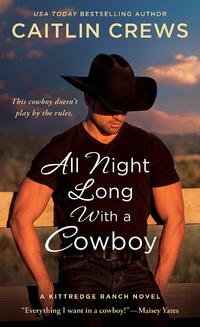 Kittredge Ranch #2
St. Martin's Paperbacks
September 2021
On Sale: August 24, 2021
368 pages
ISBN: 1250750008
EAN: 9781250750006
Kindle: B08R2K6XV8
Mass Market Paperback / e-Book / audiobook
Add to Wish List

USA Today bestseller Caitlin Crews returns with All Night Long with a Cowboy," another emotional romance in her stunning cowboy series Kittredge Ranch.

If you play with fire…

One of the most notorious cowboys in Cold River, Jensen Kittredge always has willing women with sweet smiles vying for a place in his bed. So when the prissy high school librarian sidles up to him in the most disreputable bar in town with a scowl on her face, he has no idea what to make of it. Much less the attraction he feels toward the bespectacled creature who wants something from him… but not that. Yet.

Someone gets burned…

Harriett Barnett doesn't care for dens of iniquity— or the insolent cowboy she certainly shouldn't find attractive. But one of her students needs her help, and if she needs to corral the infamous Jensen to save him, she will. Trouble is, the town's favorite Kittredge brother is a lot more than she bargained for. Harriett's happy little life is orderly and neat, just how she likes it—until Jensen blows it all apart with his particular brand of addictive passion. Can a modern-day schoolmarm really tame the wildest cowboy in town? Or is Harriet headed for a terrible fall?
Start Reading ALL NIGHT LONG WITH A COWBOY Now

Kittredge Ranch

Our Past Week of Fresh Picks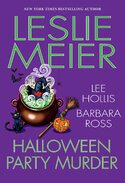 HALLOWEEN PARTY MURDER
by Leslie Meier, Lee Hollis, Barbara Ross
Featured as Fresh Pick on October 18, 2021
Small town traditions are celebrated throughout Maine during the holiday season. But when it comes to Halloween, some people are more than willing to reap Read More »
Cheeky, sassy, and entertaining Halloween cozy mystery trio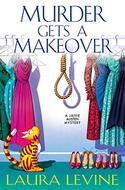 MURDER GETS A MAKEOVER
by Laura Levine
Featured as Fresh Pick on October 17, 2021
Writer-for-hire Jaine Austen, living in L.A. with her cat, Prozac, appreciates one of the perks of working freelance—a wardrobe that Read More »
Jaine Austen is Back and Better Than Ever!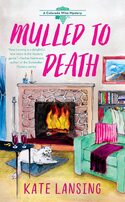 MULLED TO DEATH
by Kate Lansing
Featured as Fresh Pick on October 16, 2021
A Valentine's Day getaway is on the rocks when a young winemaker discovers a body at an alpine resort in this delightful cozy Read More »
Dead bodies seem to follow Parker wherever she goes, even to a ski resort for Valentine's Day.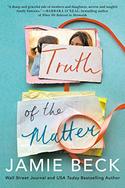 TRUTH OF THE MATTER
by Jamie Beck
Featured as Fresh Pick on October 15, 2021
Starting over means looking back for a mother and daughter on the road to reinventing themselves in a moving novel about family secrets and second Read More »
Entertaining and heartbreaking. . . Jamie Beck is an incredible storyteller!
A powerful and meaningful story...
Potomac Point has new arrivals and old secrets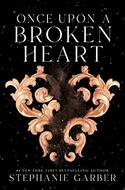 ONCE UPON A BROKEN HEART
by Stephanie Garber
Featured as Fresh Pick on October 14, 2021
Once Upon a Broken Heart marks the launch of a new series about love, curses, and the lengths that people will go to for Read More »
Garber brings the same magic to the table with Once Upon a Broken Heart that she did with Caraval.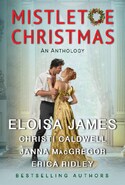 MISTLETOE CHRISTMAS
by Eloisa James, Erica Ridley, Christi Caldwell, Janna MacGregor
Featured as Fresh Pick on October 13, 2021
From four beloved writers—Eloisa James, Christi Caldwell, Janna MacGregor, and Erica Ridley—come four original stories that tell a hilarious tale of Read More »
A Party to Remember and a holiday to celebrate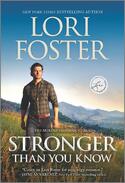 STRONGER THAN YOU KNOW
by Lori Foster
Featured as Fresh Pick on October 12, 2021
Welcome back to Ridge Trail, Colorado! Get ready for the next all-new book in New York Times bestselling author Lori Foster&rsquo Read More »
The McKenzies are back and even better
Love makes them Stronger Than You Know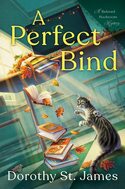 A PERFECT BIND
by Dorothy St. James
Featured as Fresh Pick on October 11, 2021
Librarian Tru Beckett, ardent defender of the printed word, is about to find out that keeping murder checked out of her beloved library is much Read More »
The secret bookroom librarian truly tempts fate this time...
Secrets Abound In This Small Southern Town!